Hearing a E9x M3 with its V8 S65 screaming at wide open throttle is music to our ears, I mean come on.. we are car guys right? But we sometimes forget to look back and see one of the stepping stones to that beast. The E30 M3 came with a 4 cylinder 2.0L S14 Motor that put down a wopping 195whp (US model) . The E36 M3 was a little more upgraded with its OBD1 S50 6 cylinder which put down 240whp which back in the day was a beast. Fast forward to present and these cars are still iconic within the car industry and are still heavily modified from track race cars to daily driven street beast.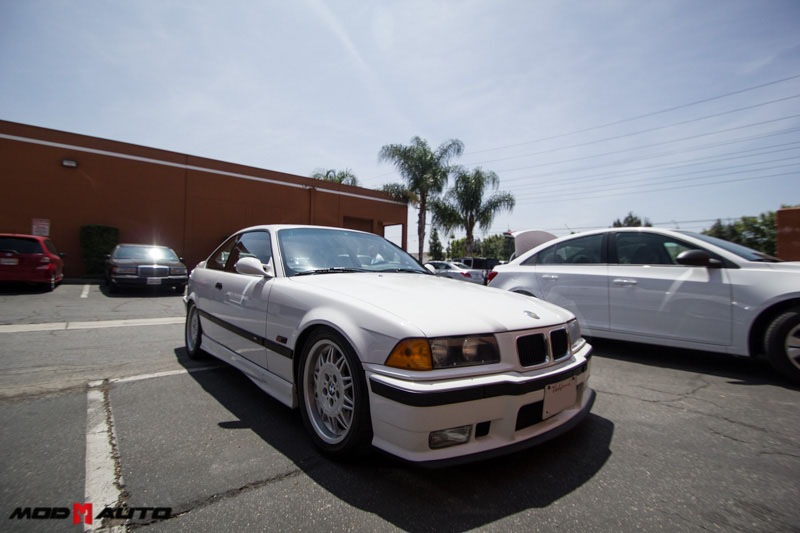 This E36 M3 that came to the shop was what a car looked like coming off the factory floor, from its Black interior with no rips on the vader seats to the factory DS1 wheels that read " BMW Motorsports" on them. This iconic BMW will never go out of style and will just become more and more rare as the E30 M3 has now become.
Please take a look at this iconic car and see how OEM can still look better then modified in this case: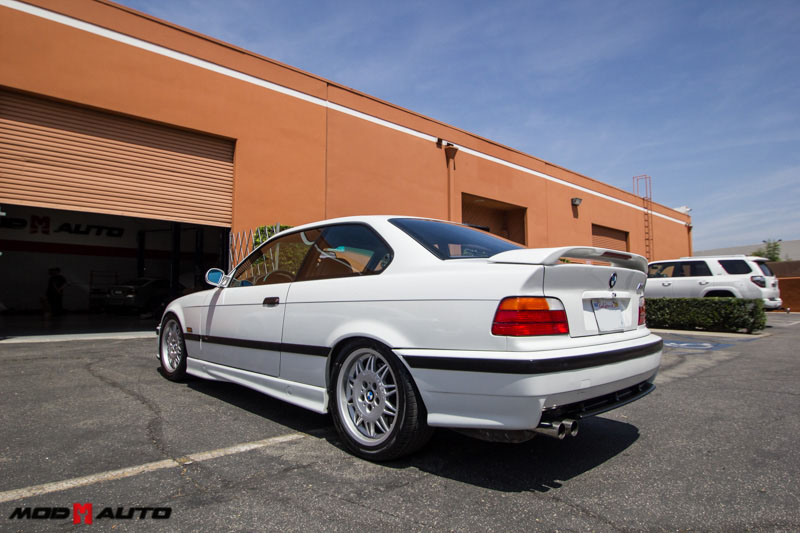 Interested in getting something for your vehicle? Call Elliott for your modification needs.– give us a call at 714-582-3330 today, or stop by the Mod Auto showroom in La Habra, CA any day during business hours.
Thanks for joining us! See you next time.
Story & Photos by Bryan.
Comments
comments