This morning we had one beastly looking/clean modified BMW 1 series come into get a Remus Axle Back upgrade today at the Mod Auto facility. This 135 came into to get a upgraded rear section on the vehicle to make sure its noticed when its driving. The Remus exhaust is also such a great upgrade, with an amazing sound and not too loud but still simple enough for some daily driving. The customer choose to go with the custom Dual Exhaust Option with Dual tips and upgraded the rear diffuser with on of our carbon fiber diffuser to match the new Remus Exhaust tips.
Parts installed :
Remus Axle Back Exhaust for 2008-12 BMW 128i/135i/1M [E82/E88] Single Exit / Quad Tips
Carbon Fiber Rear Diffuser for 2008-12 BMW 128i/135i M-Sport [E82/E88] Single/Quad
On with the pictures:
Diffuser removed , Remus Exhaust installed.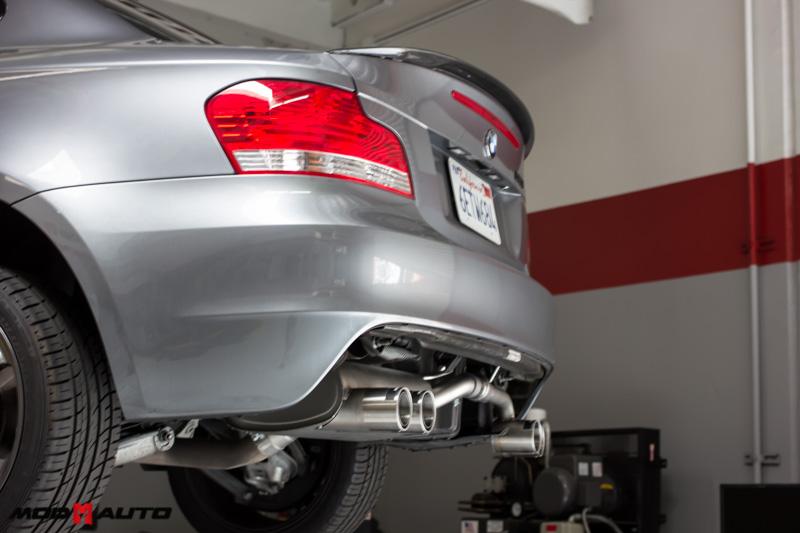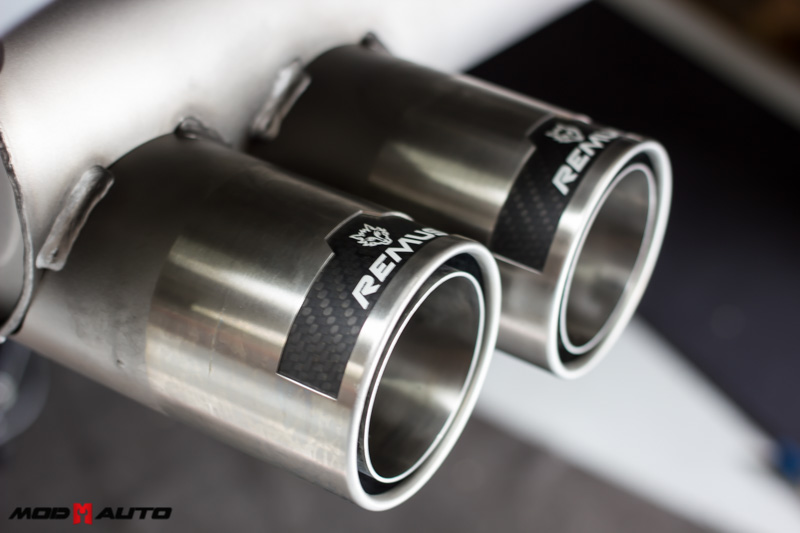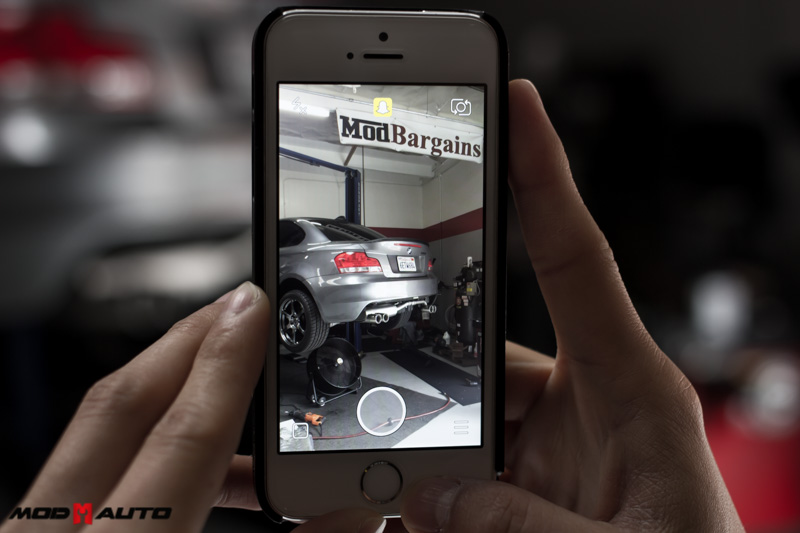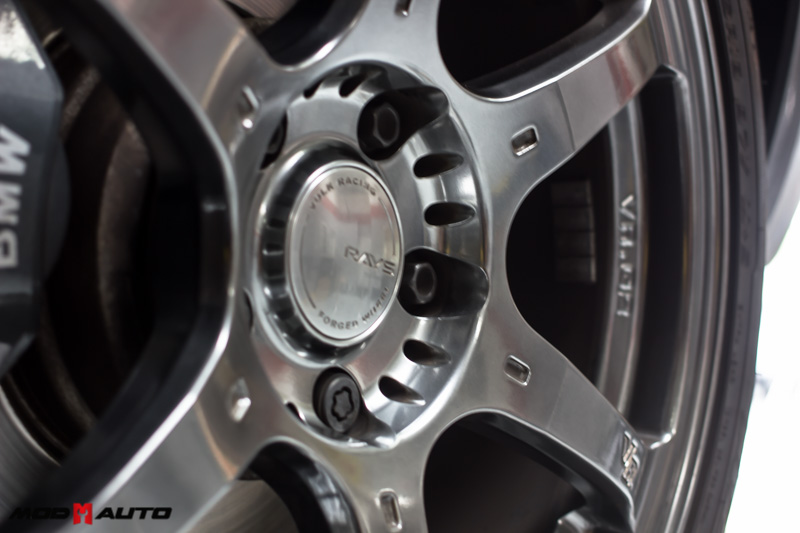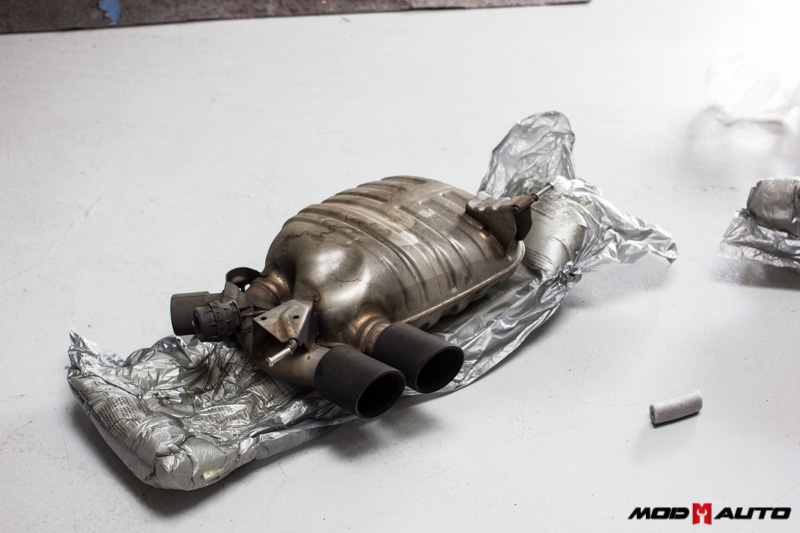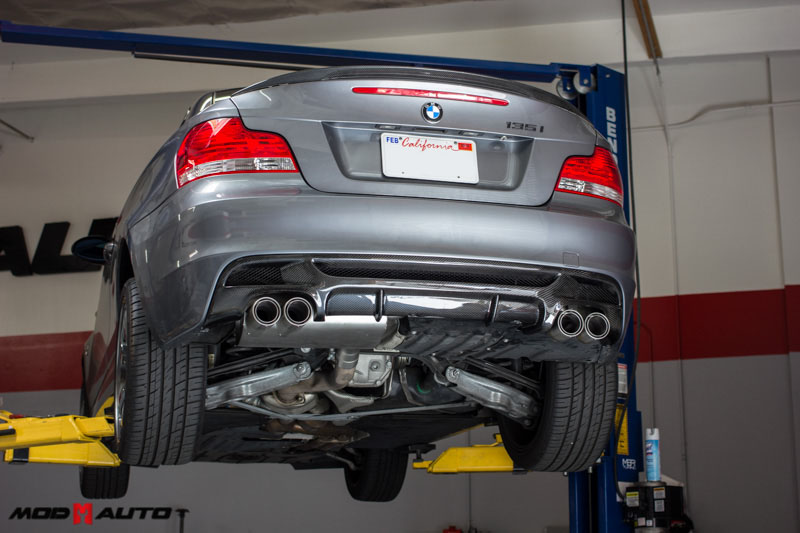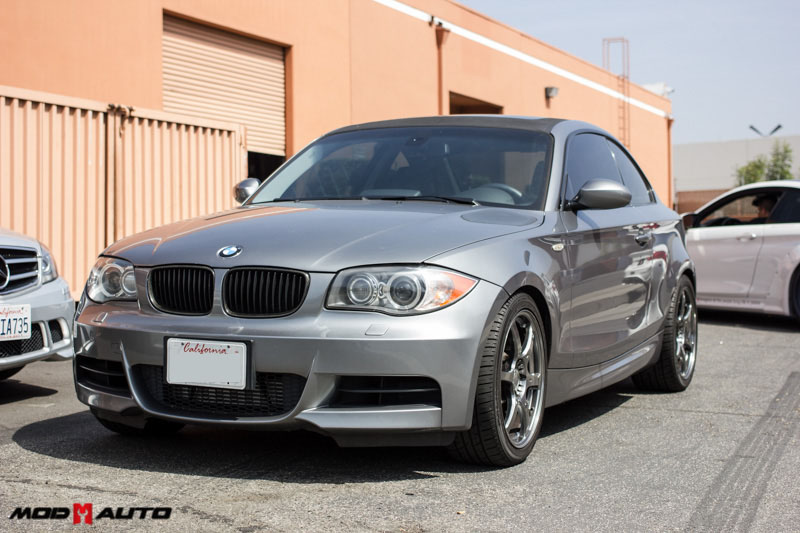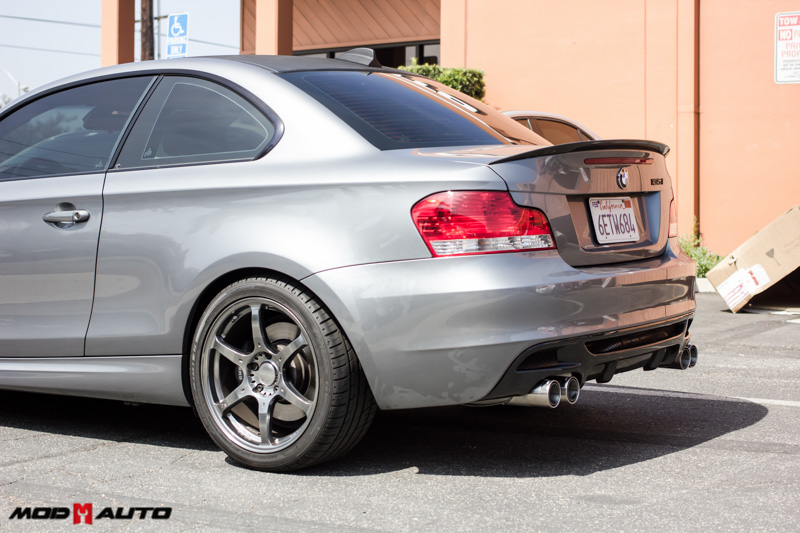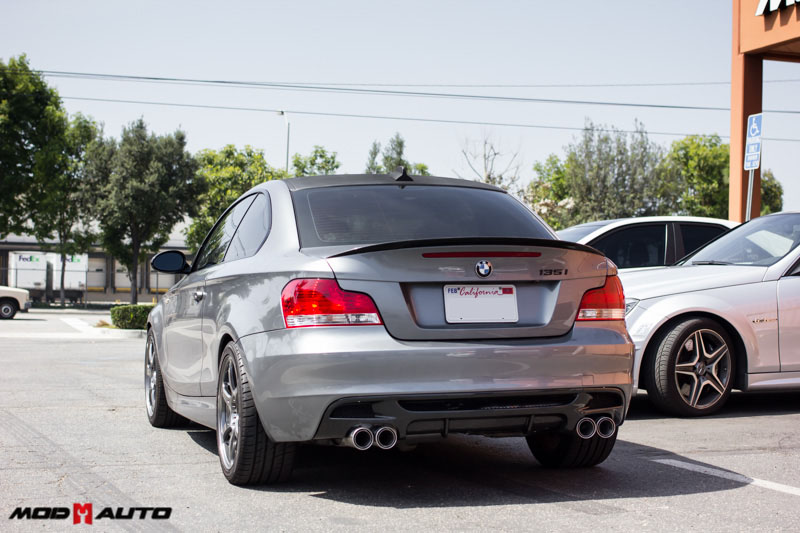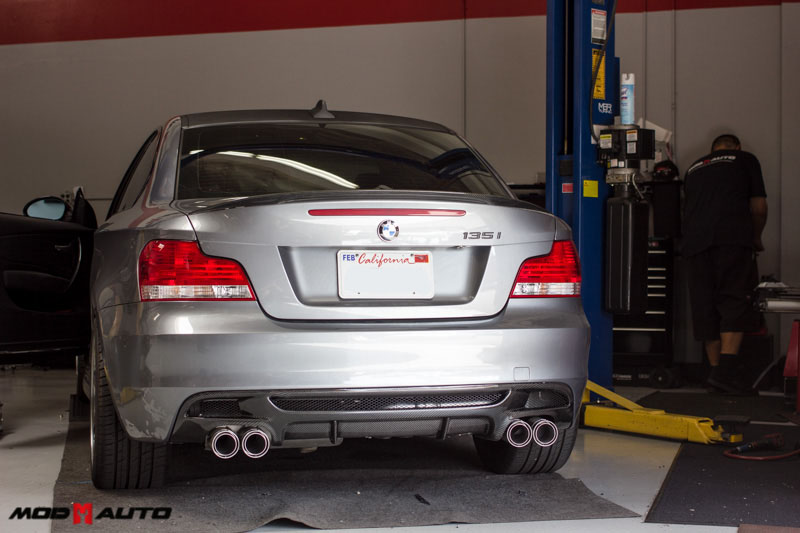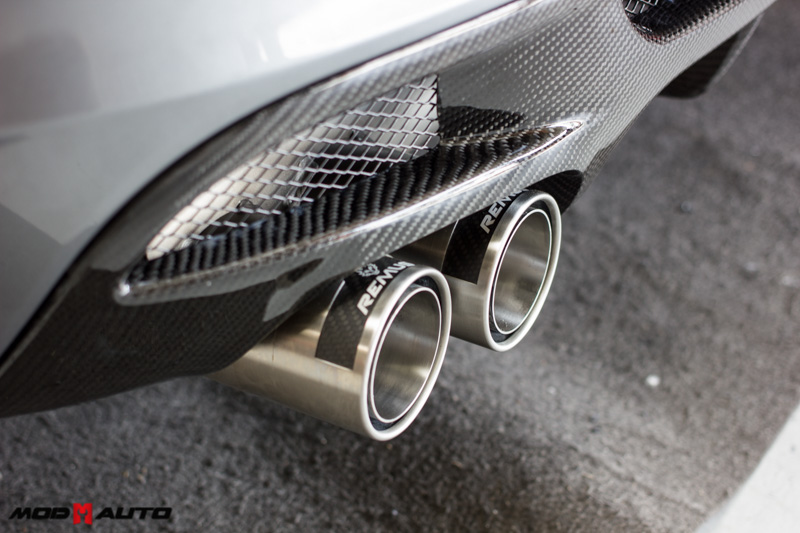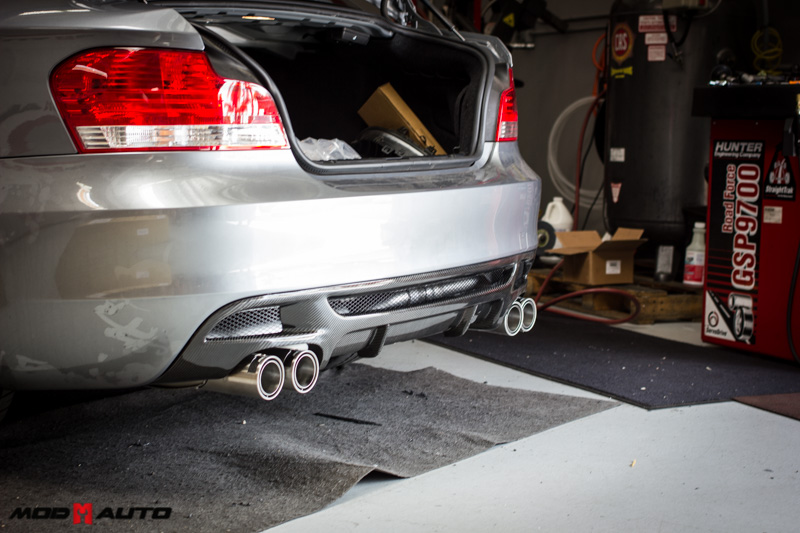 Interested in getting something for your vehicle? Call Alan for your modification needs.– give us a call at 714-582-3330 today, or stop by the Mod Auto showroom in La Habra, CA any day during business hours.
Thanks for joining us! See you next time.
Story & Photos by Bryan.
Comments
comments