Some of you may have came by the 1FEST Meet we held here at Mod Auto on 6/20/15. Well one of our winners Matt came by to finally have his Vogtland Sport Springs installed on his E82 135i. Vogtland sports springs give you the added lowering you are looking for without sacrificing ride quality. Vogtland offers various different spring and coilover packages for any other vehicle.
Pictures of proof:
Before the drop on Matt's car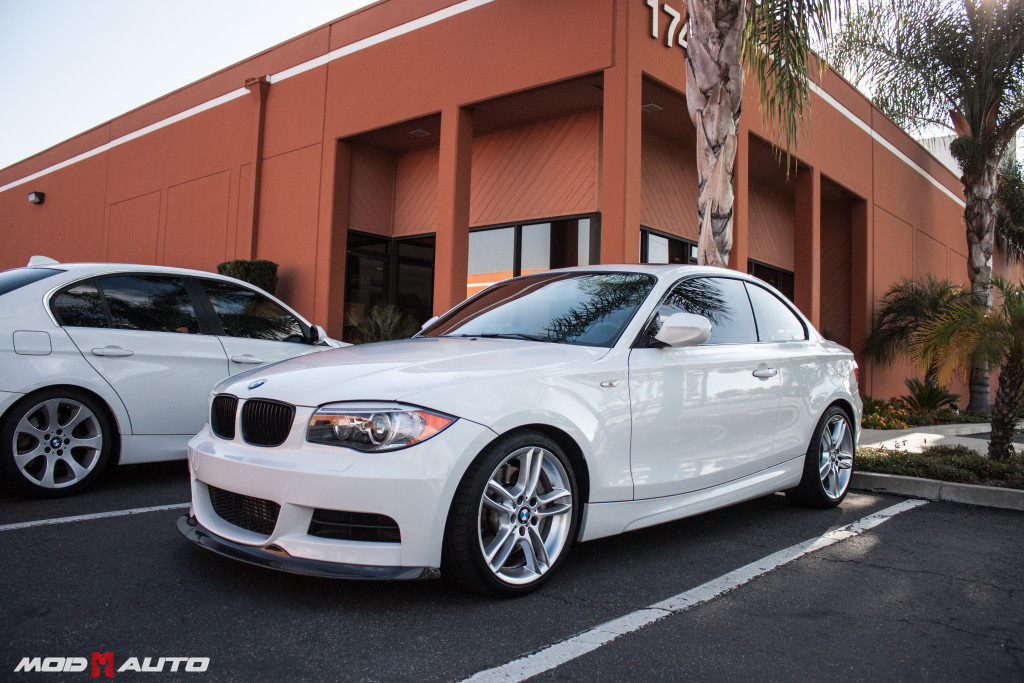 After the drop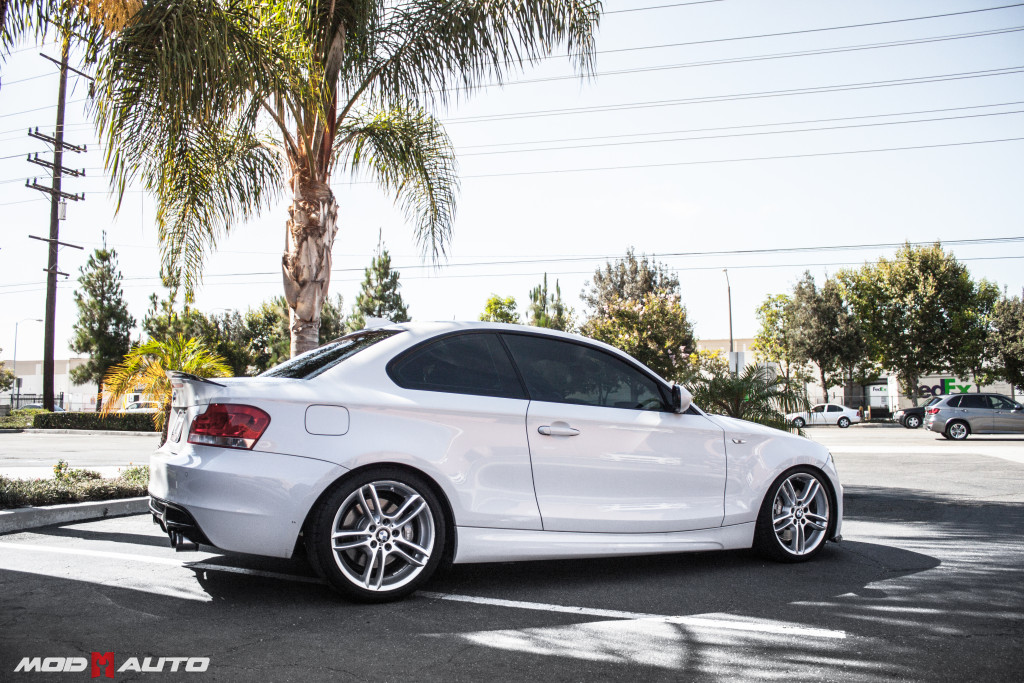 Comparison Pictures: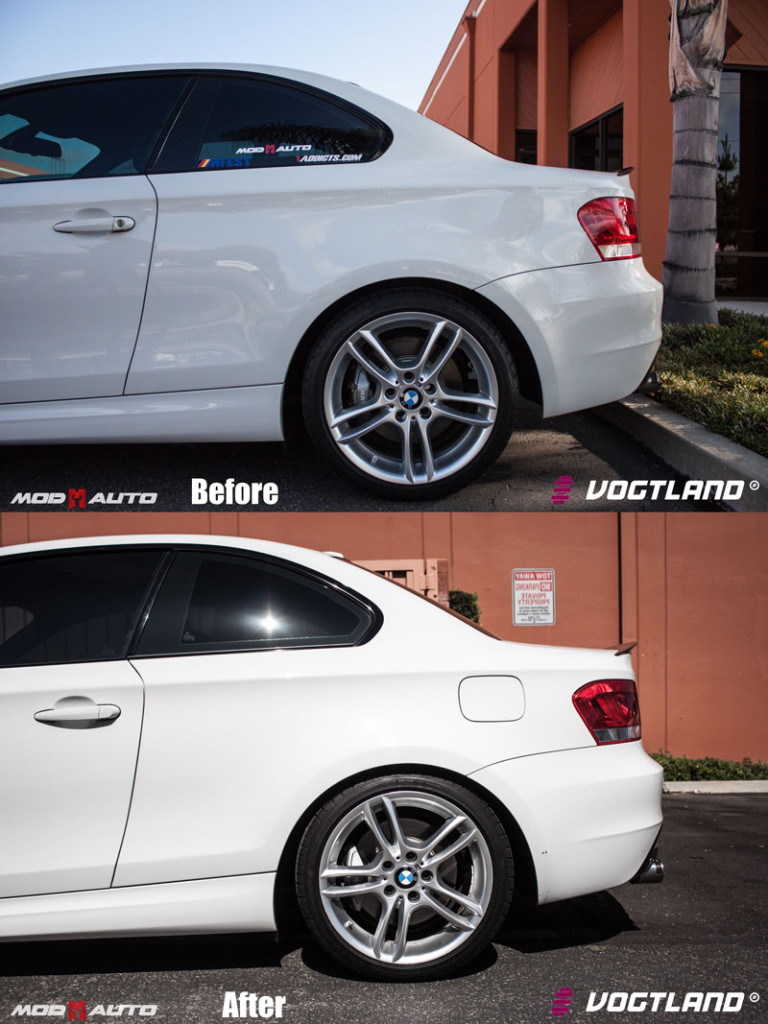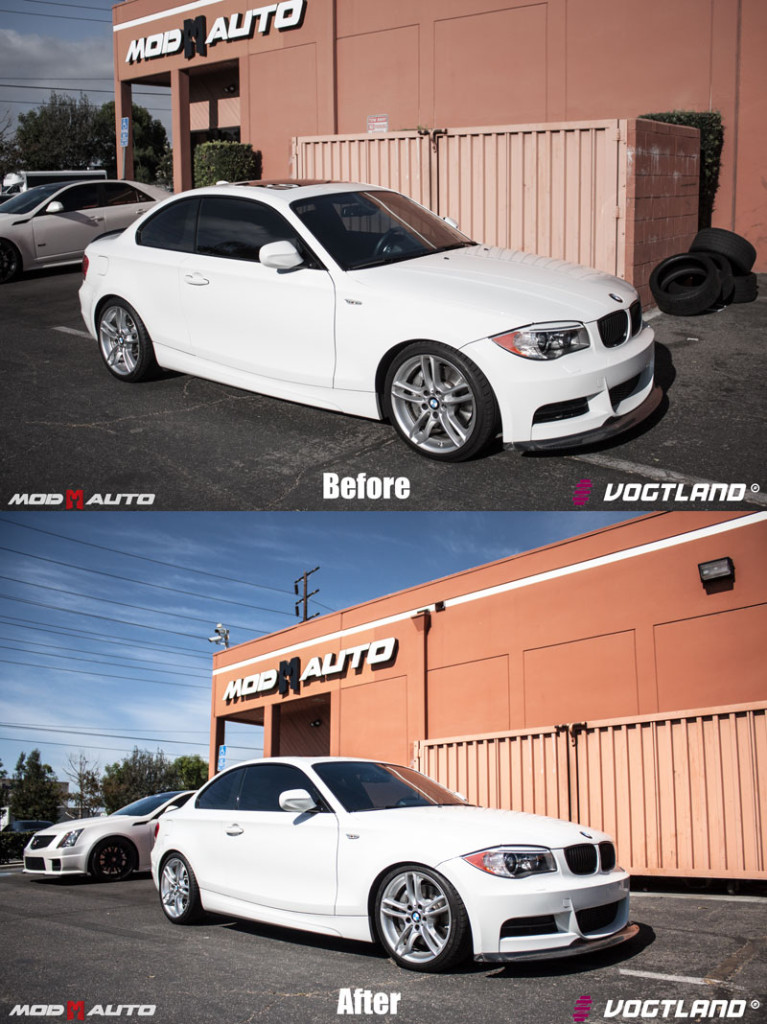 Interested in getting something for your vehicle? Call your modification needs.– give us a call at 714-582-3330 today, or stop by the Mod Auto showroom in La Habra, CA any day during business hours.
Thanks for joining us! See you next time!

Words & Pictures By: Bryan Munoz

Comments
comments