When one of the owners of Mod Bargains decided on a AMG C63, we didn't know if not when he was going to start modifying it. I mean come on, it has a 6.2L V8 and well.. a AMG. But one day, everything was dropped on the car in one day that made everyone in the office run out and say "Dang".
This was literally Friday 11am how the car car sat when rolling into our facility.
The guys over in the shop just jumped on the vehicle to get it knocked out by the end of the day.  First the front end looked a little too plain for the owners liking, so we installed one of our Mercedes Benz Carbon Fiber Front Lip Spoiler on the car to bring it up to that style point he was looking for.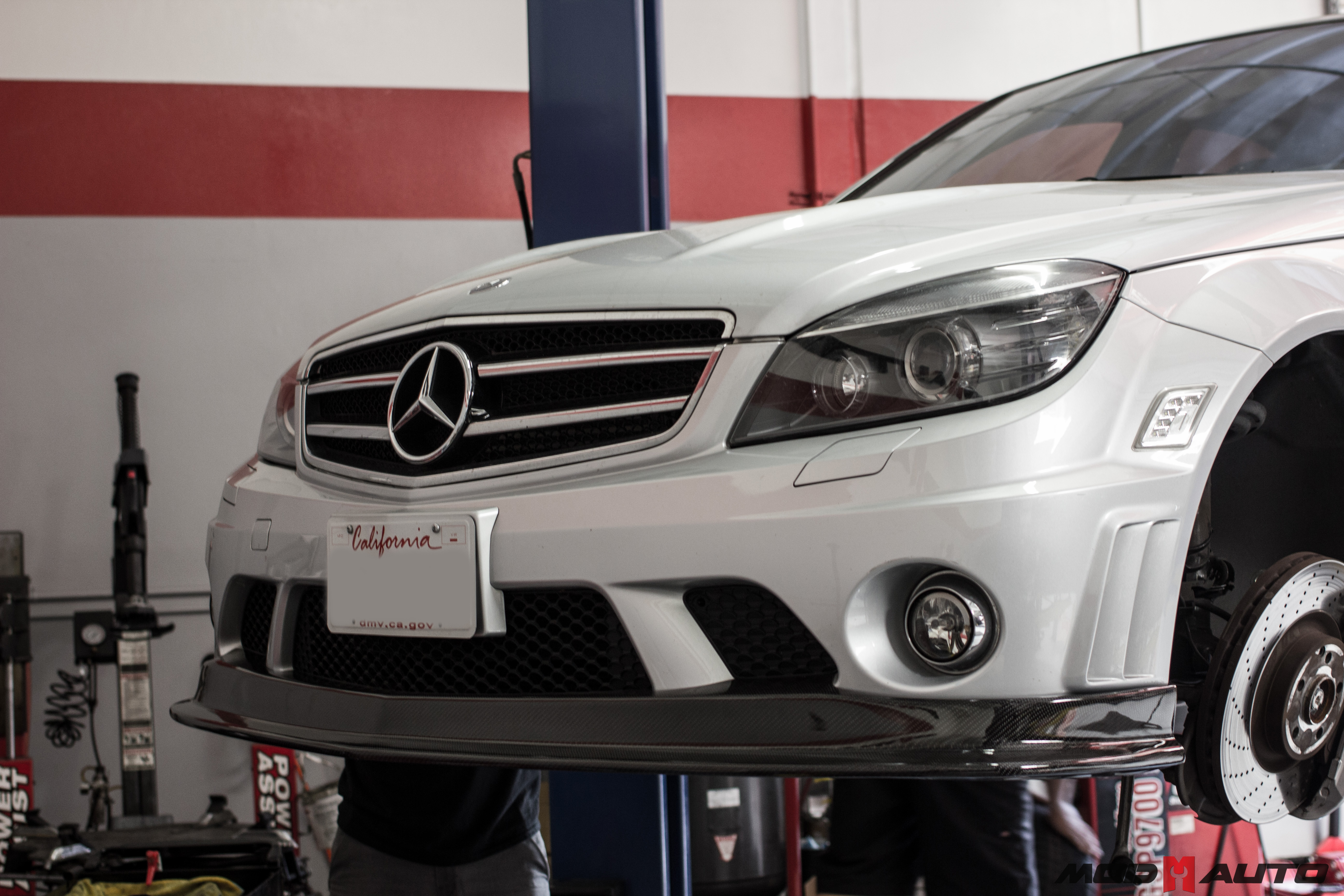 After the lip was installed, what was next you asked? Well H&R Super Sport Springs were in order to give that AMG just a little bit more handling in the corners and also giving it that drop that was desired.
Time for that new H&R Super Sport Spring.
With the suspension all dialed in.. Yup, It was time to upgrade those stock wheels to something a little more fun.
The stock AMG wheels look good don't get me wrong as you can see: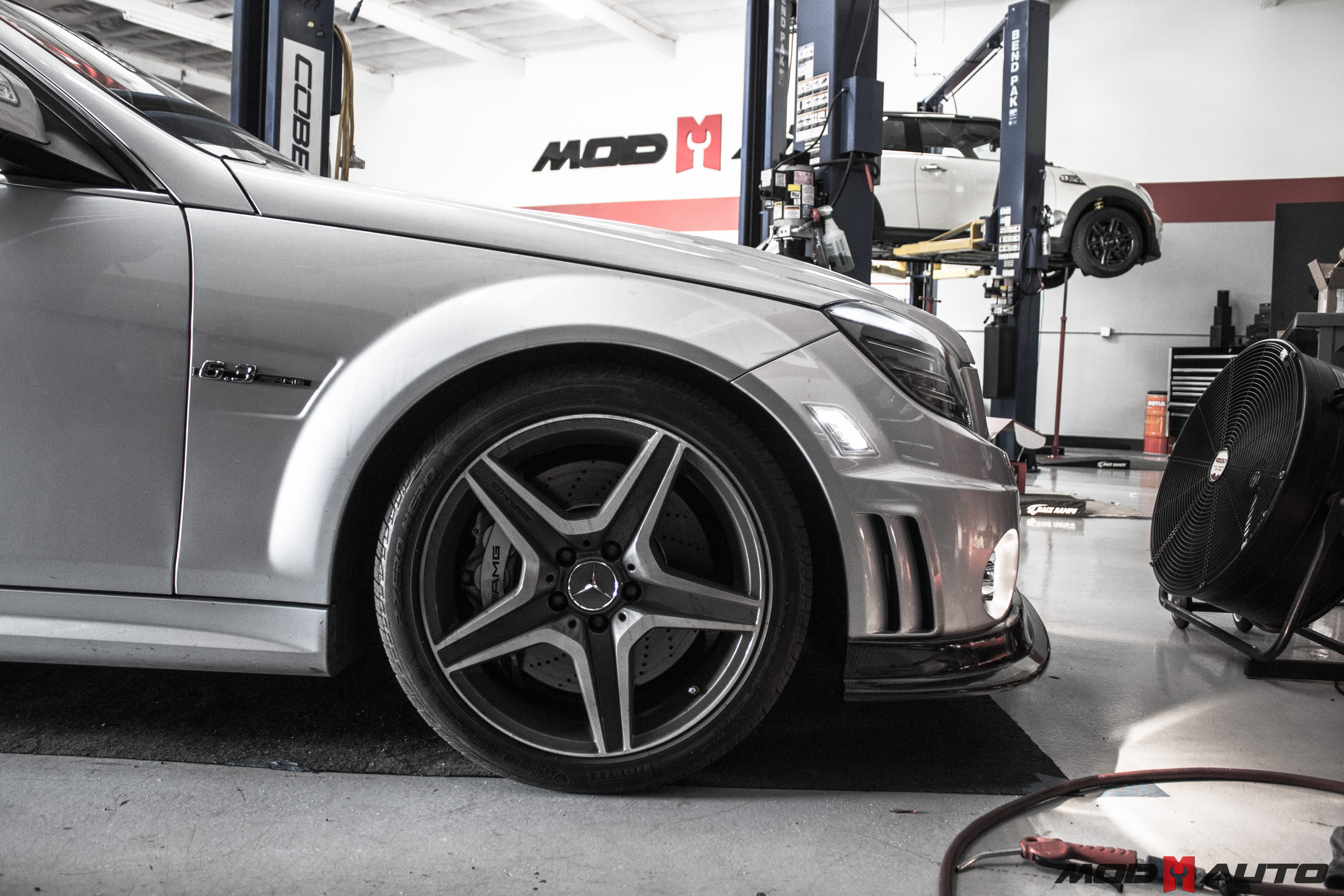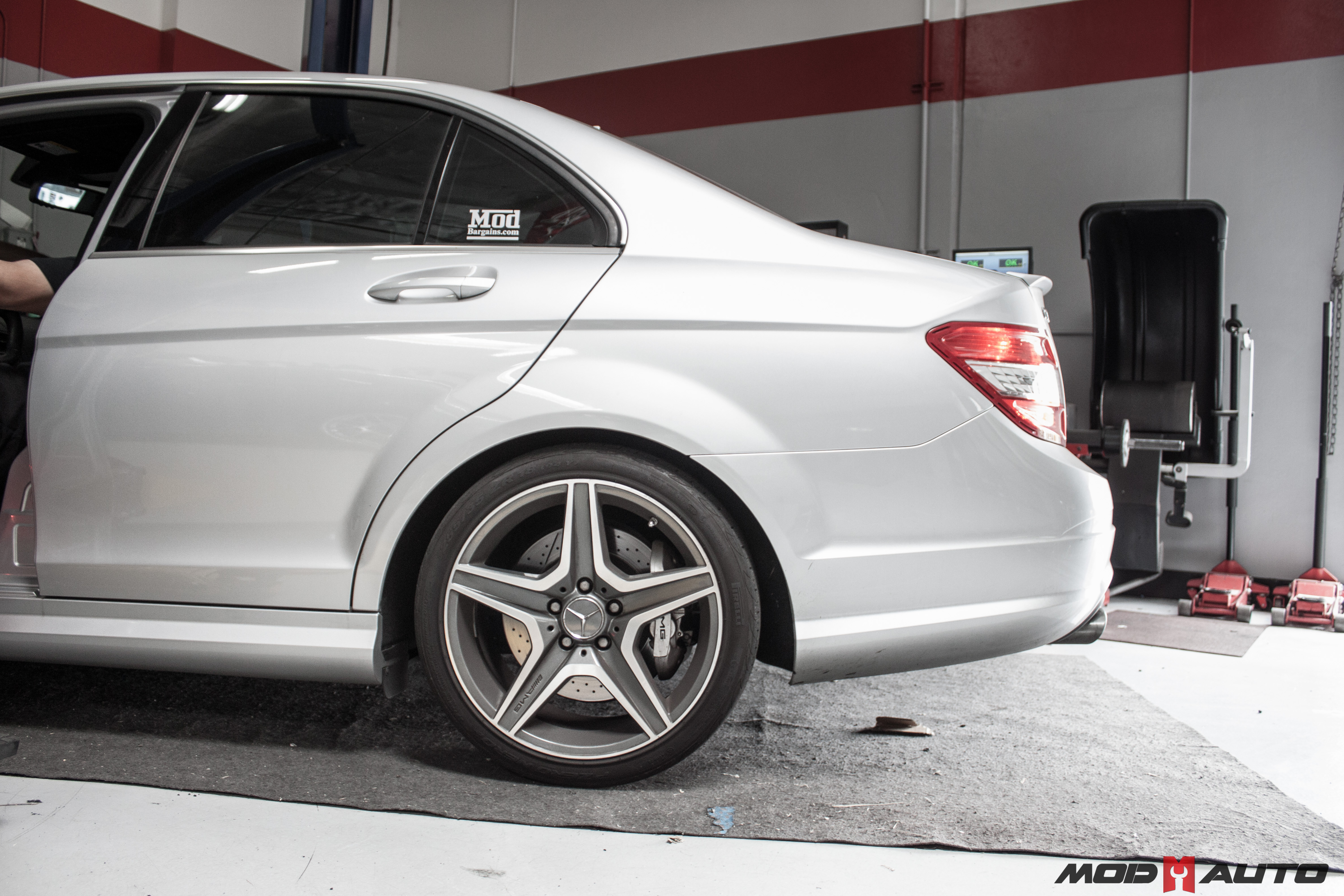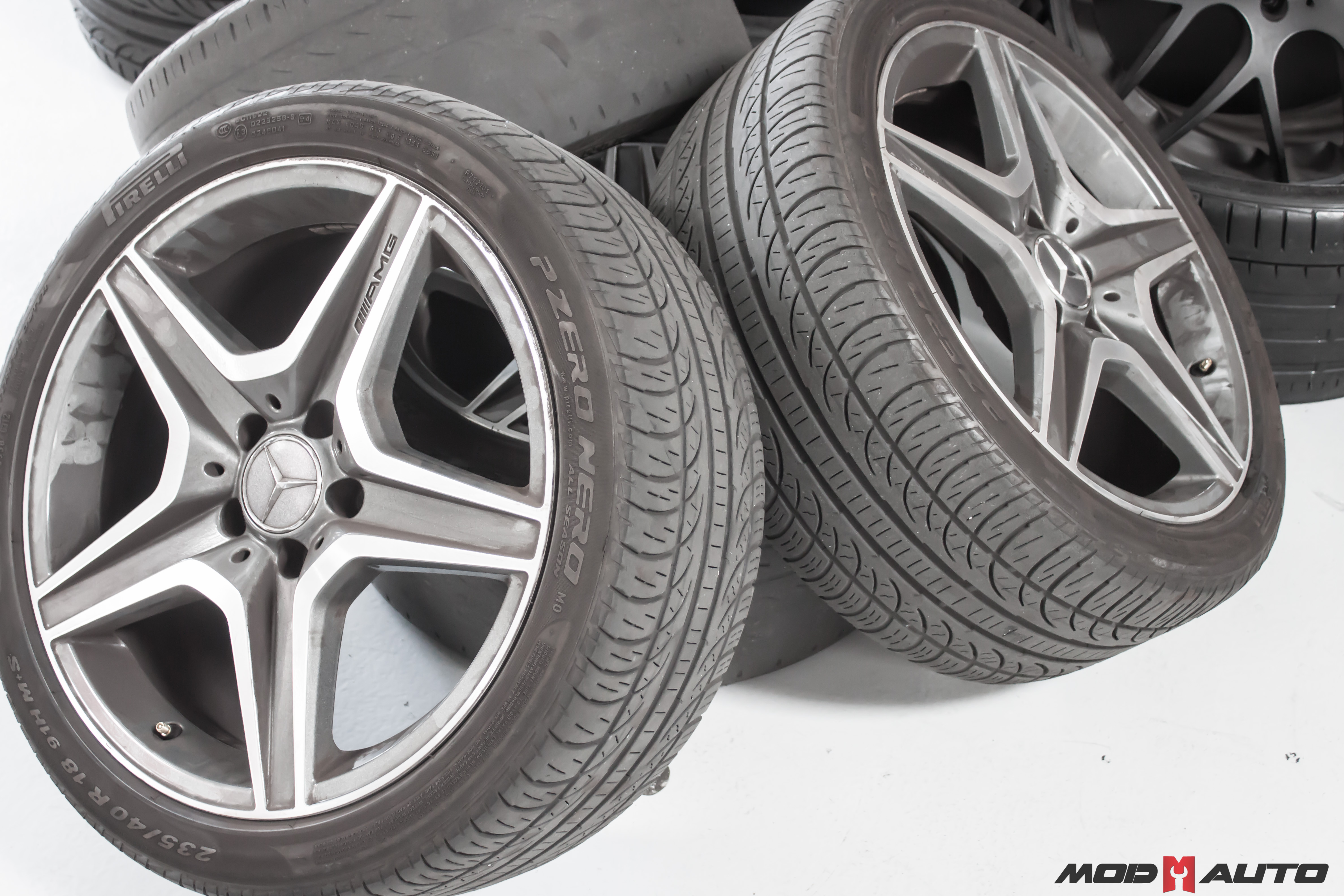 But wait… what do we see here?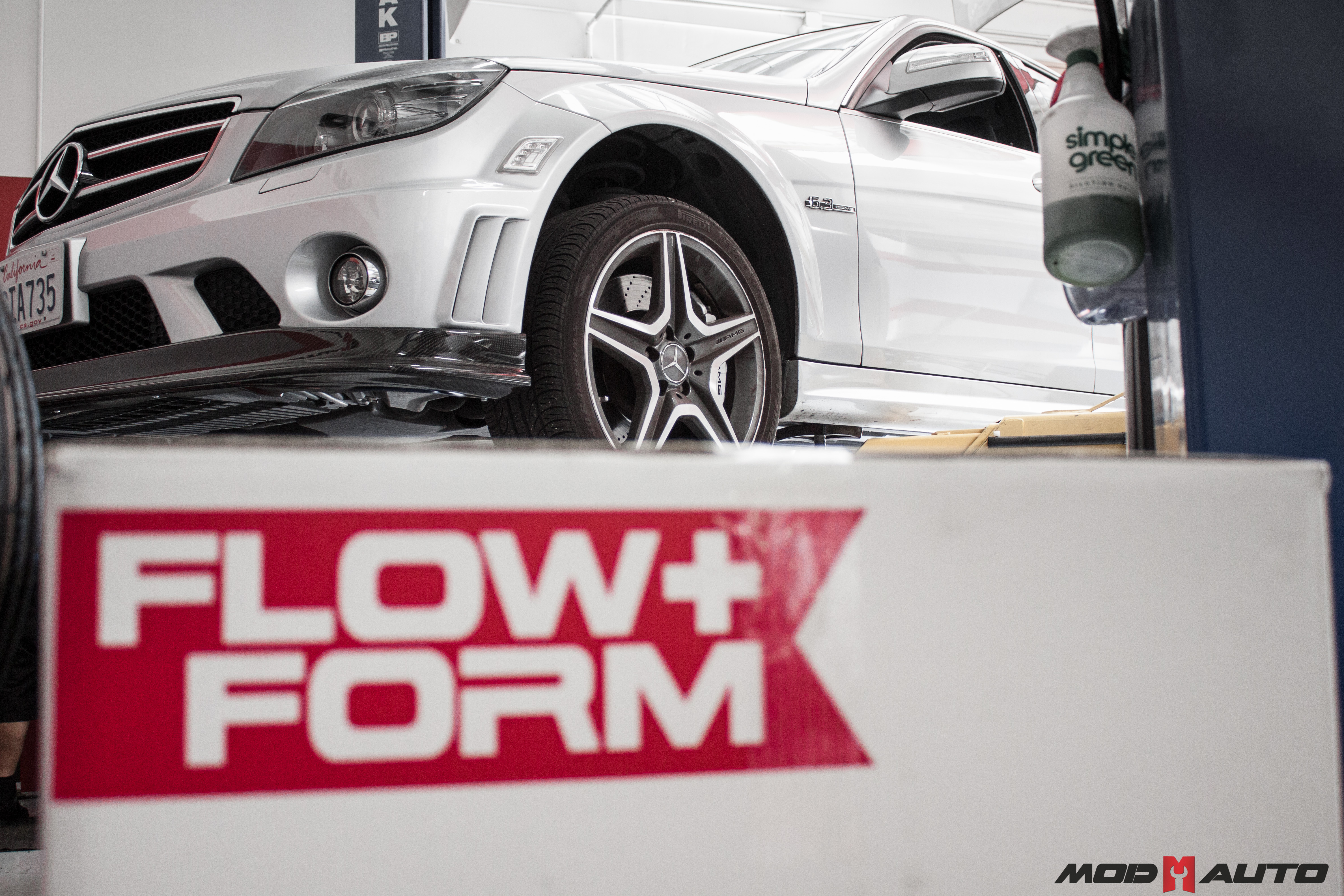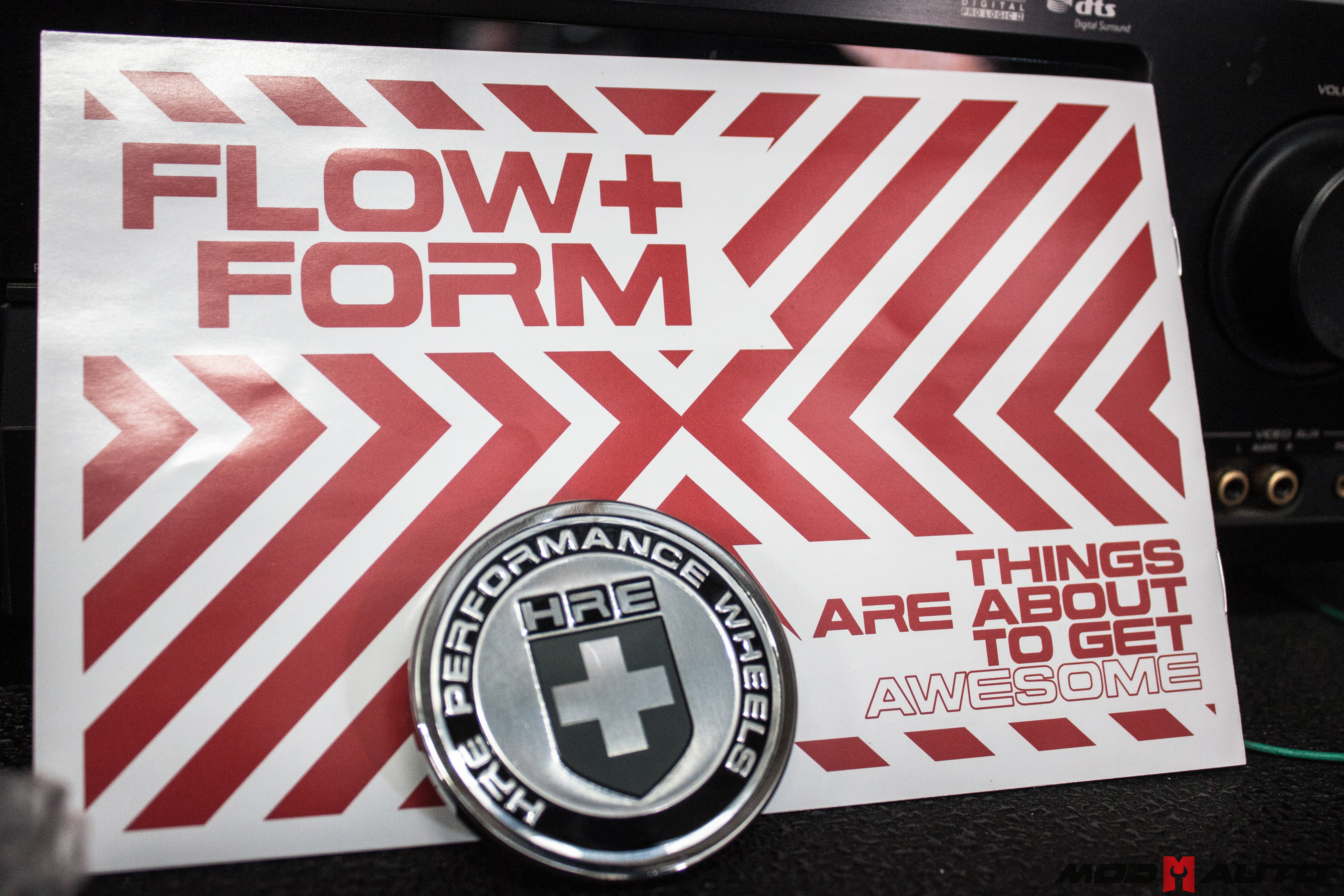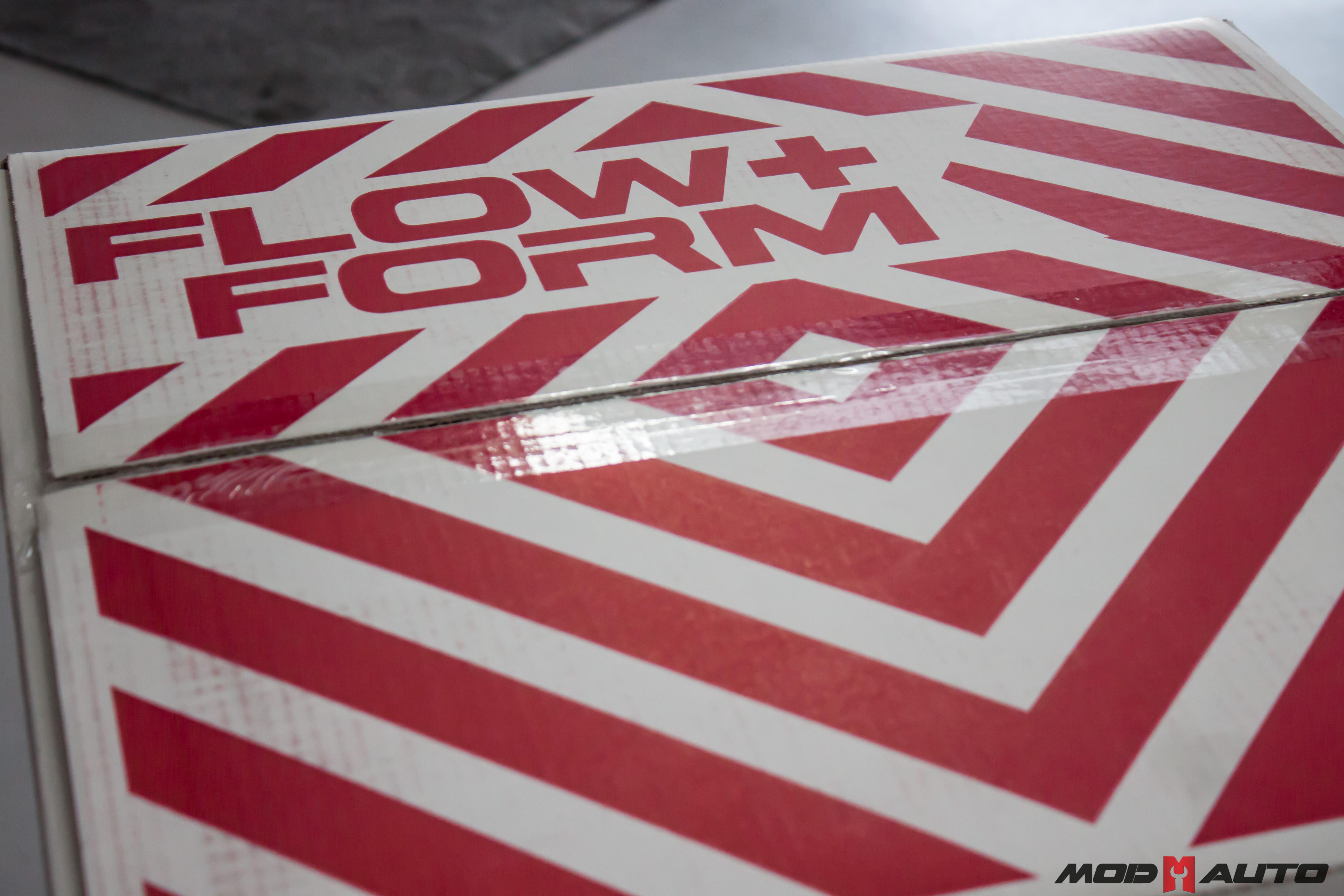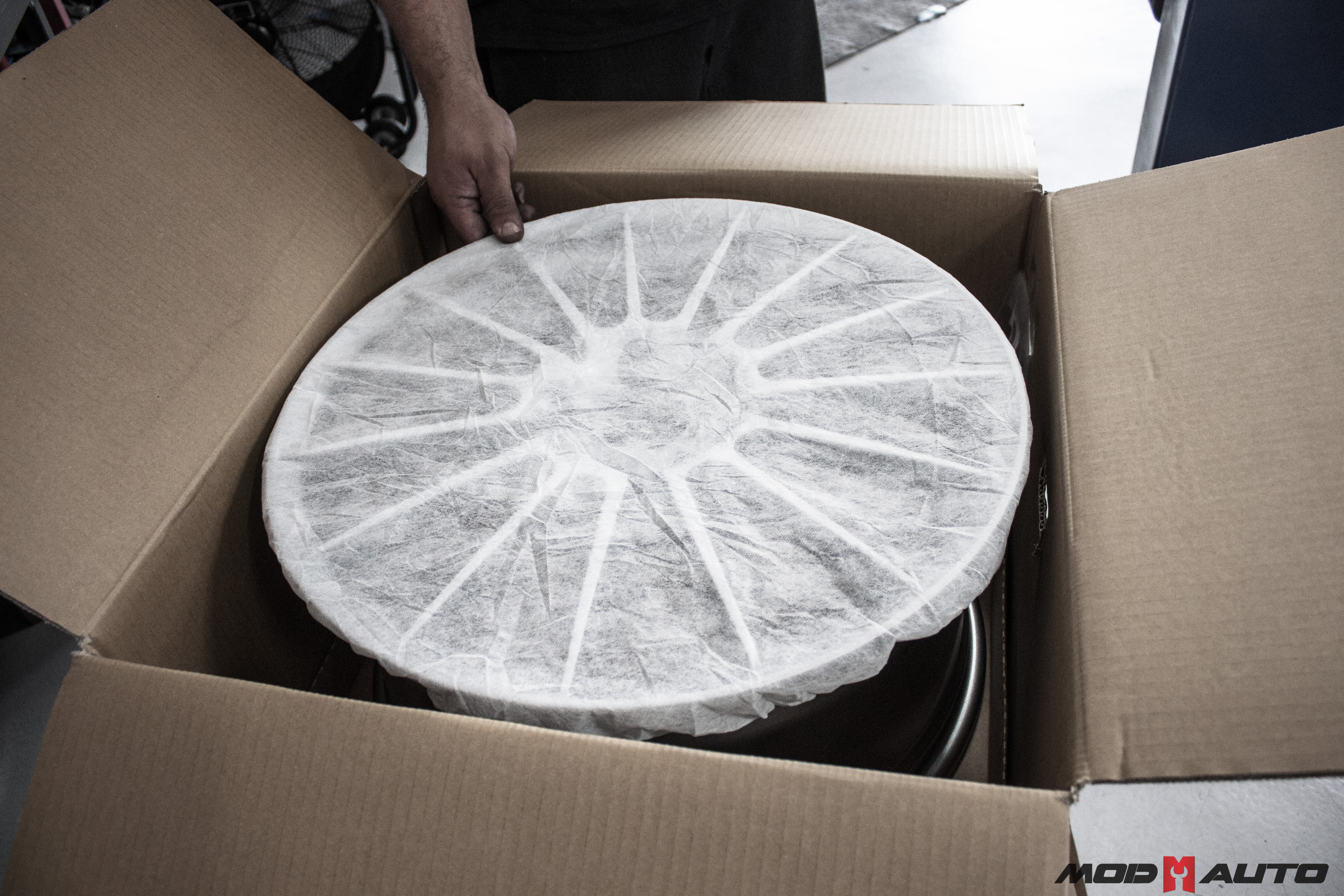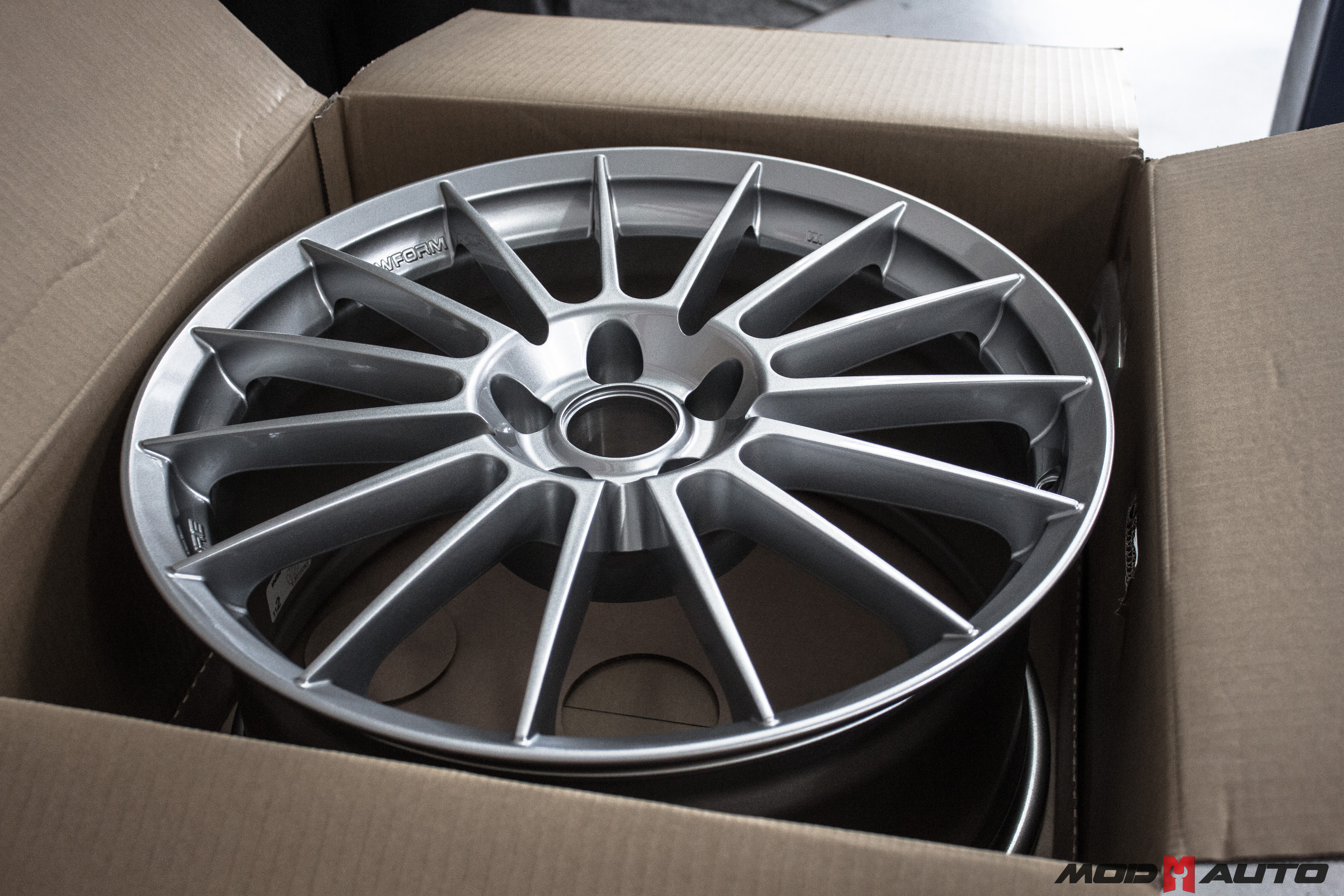 Fronts 19×8.5 ET47 Tire 235/35-19 & Rear 19×9.5 ET45 Tire 255/30-19 T1 Sports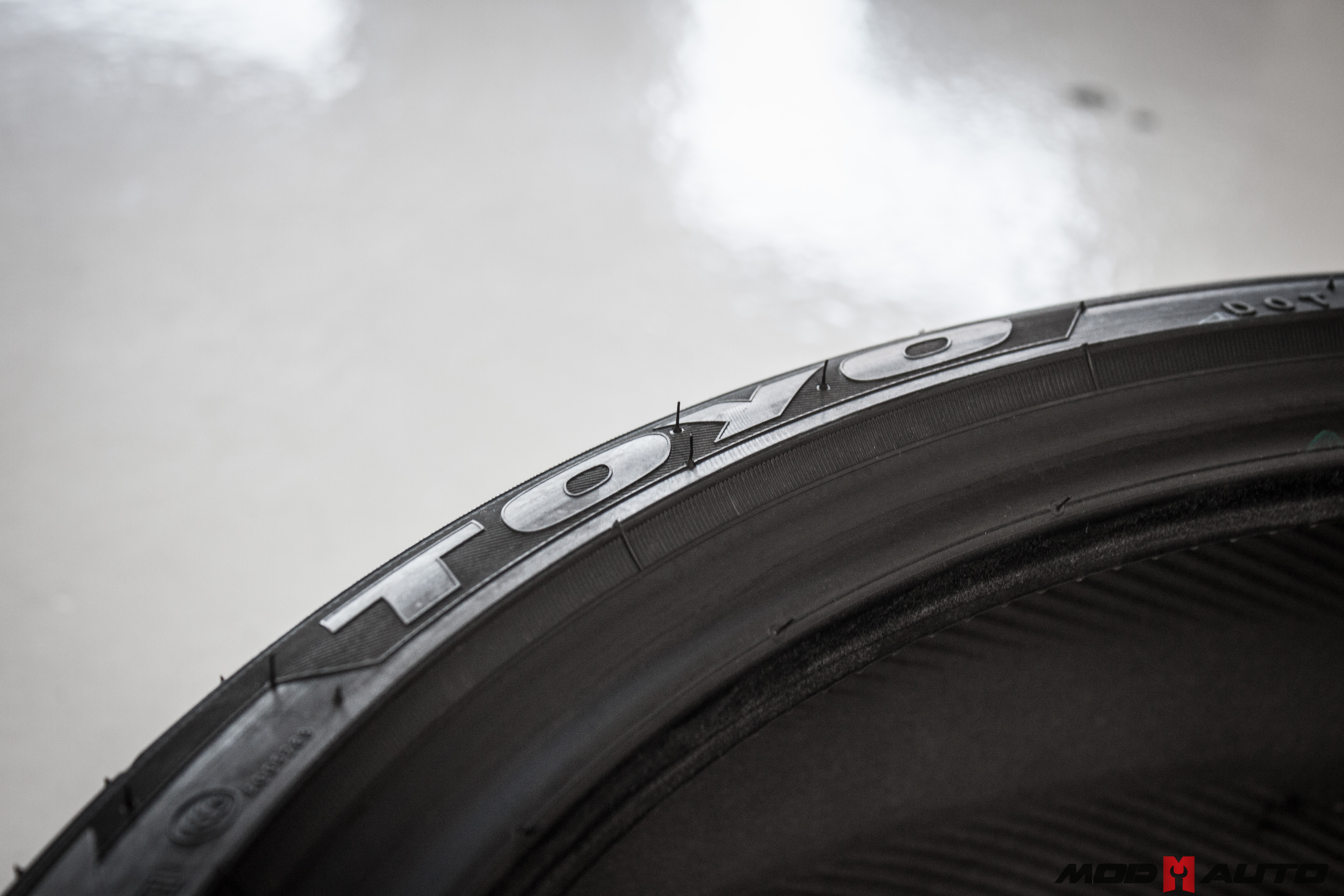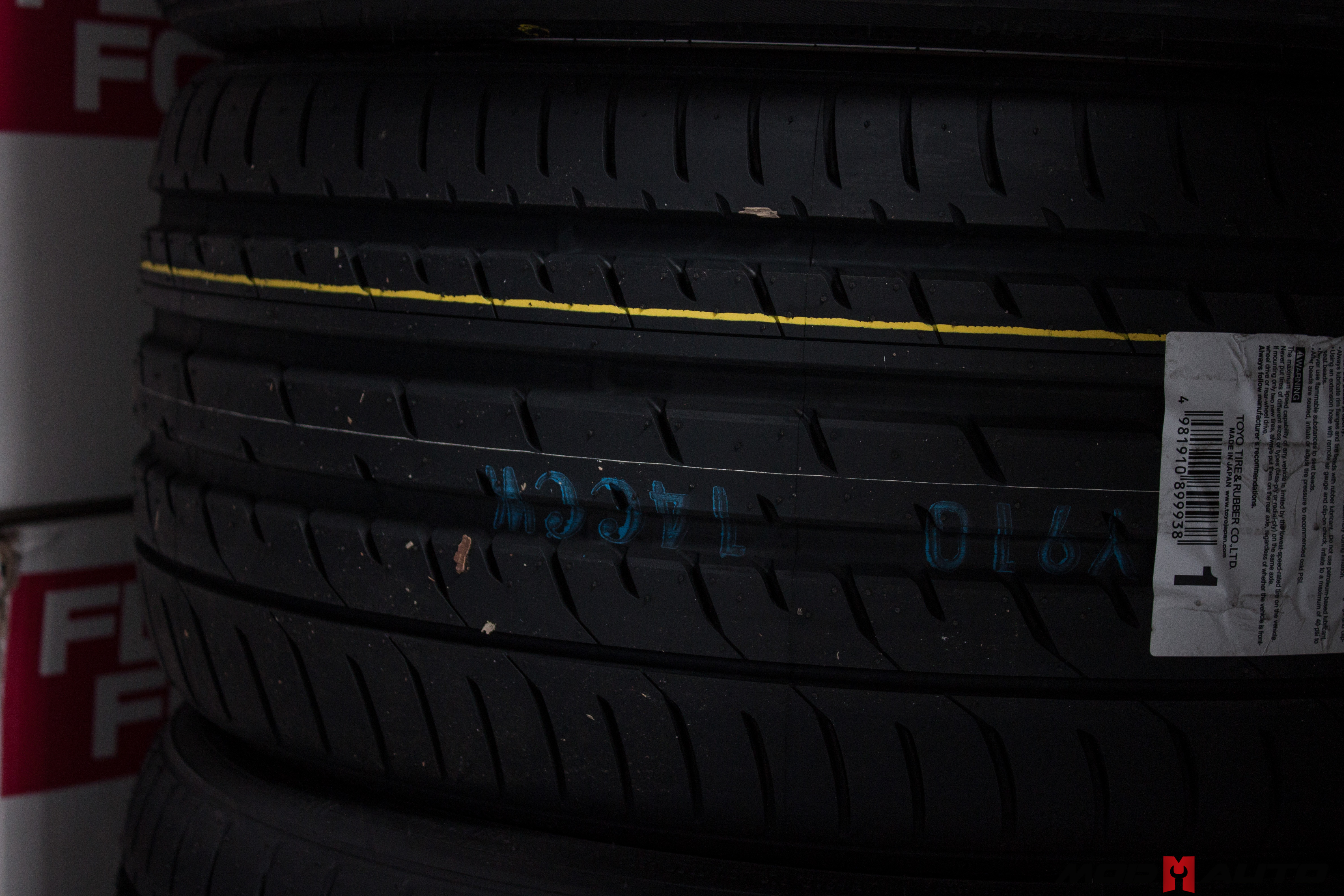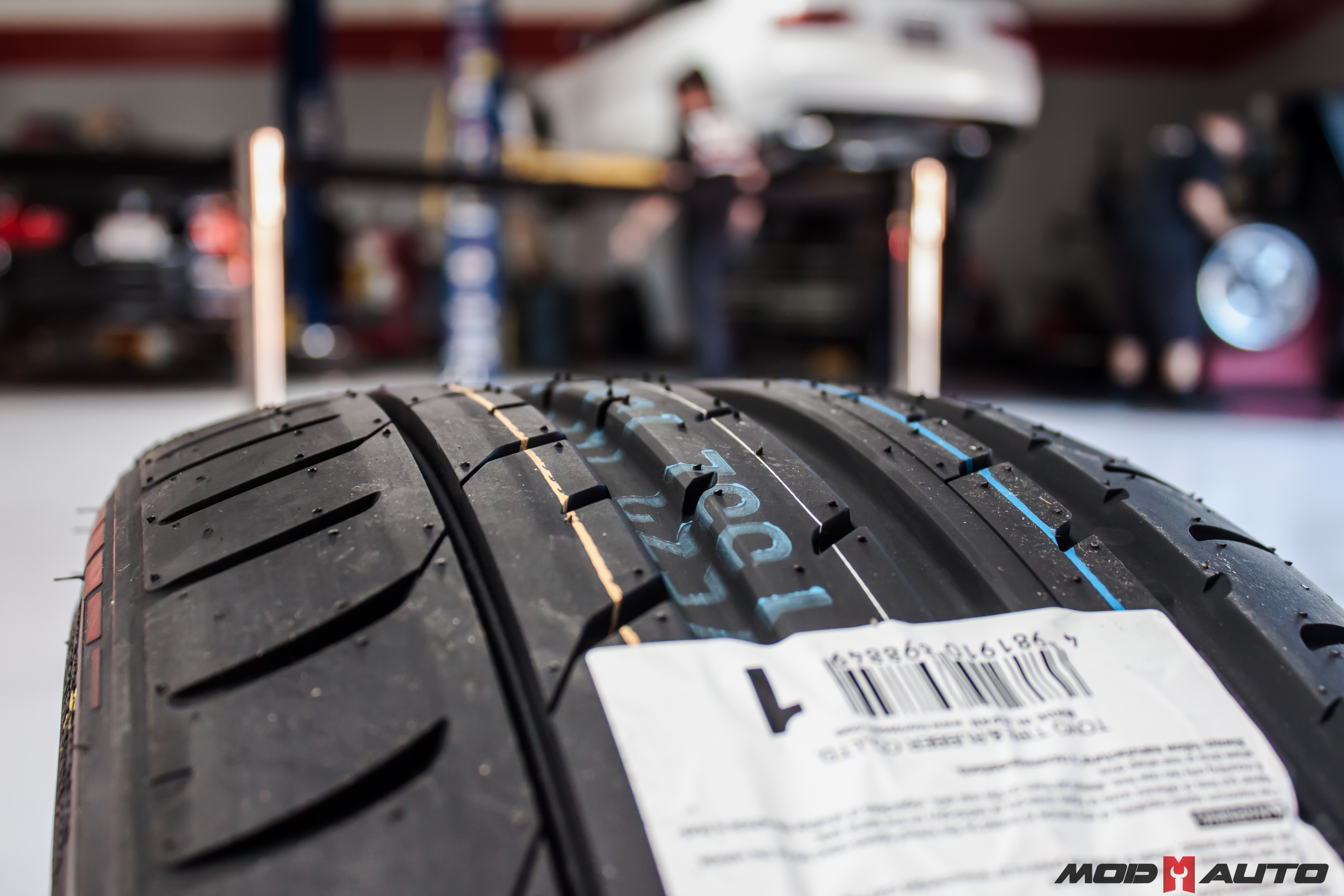 The outcome on the HRE FF15's are beautiful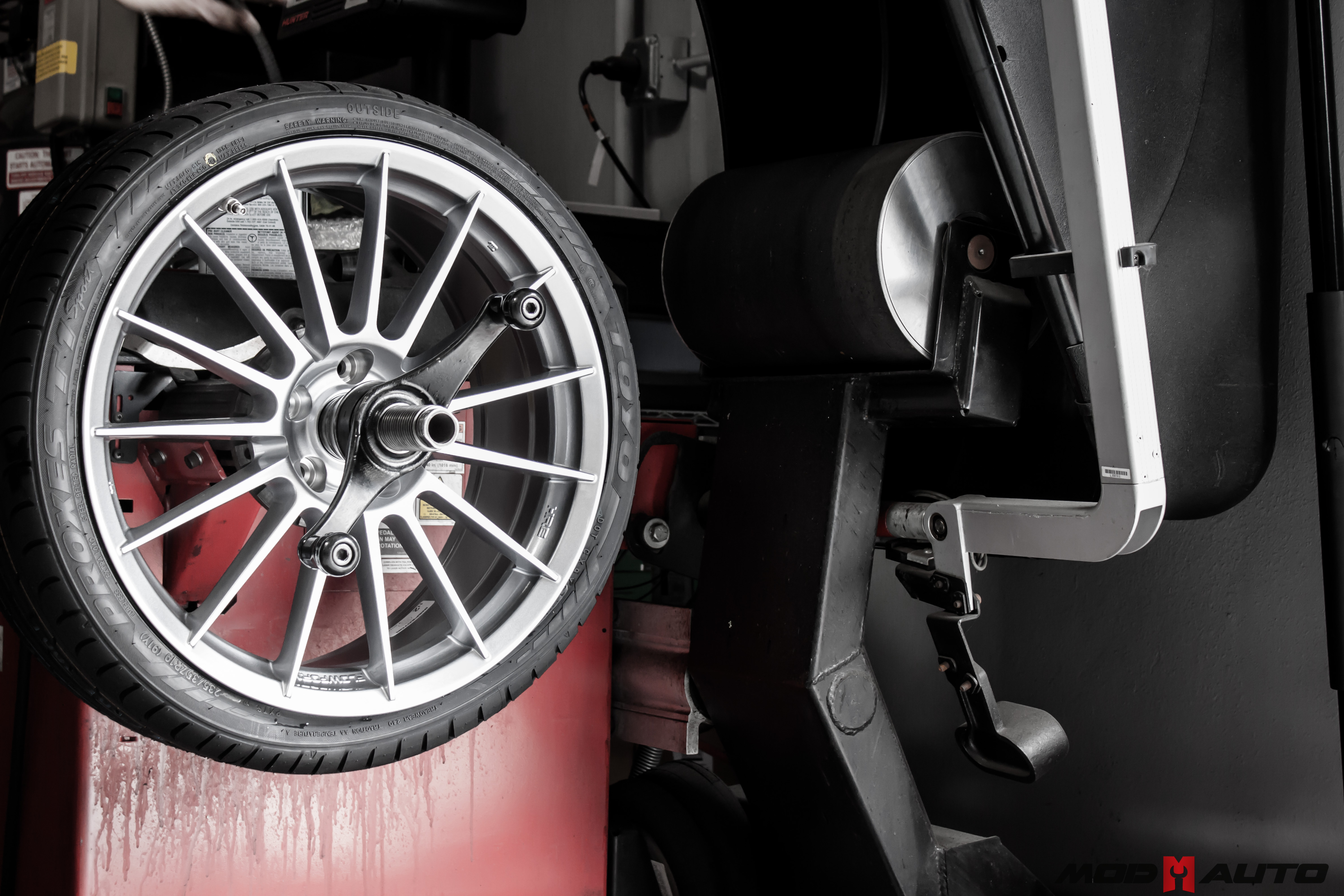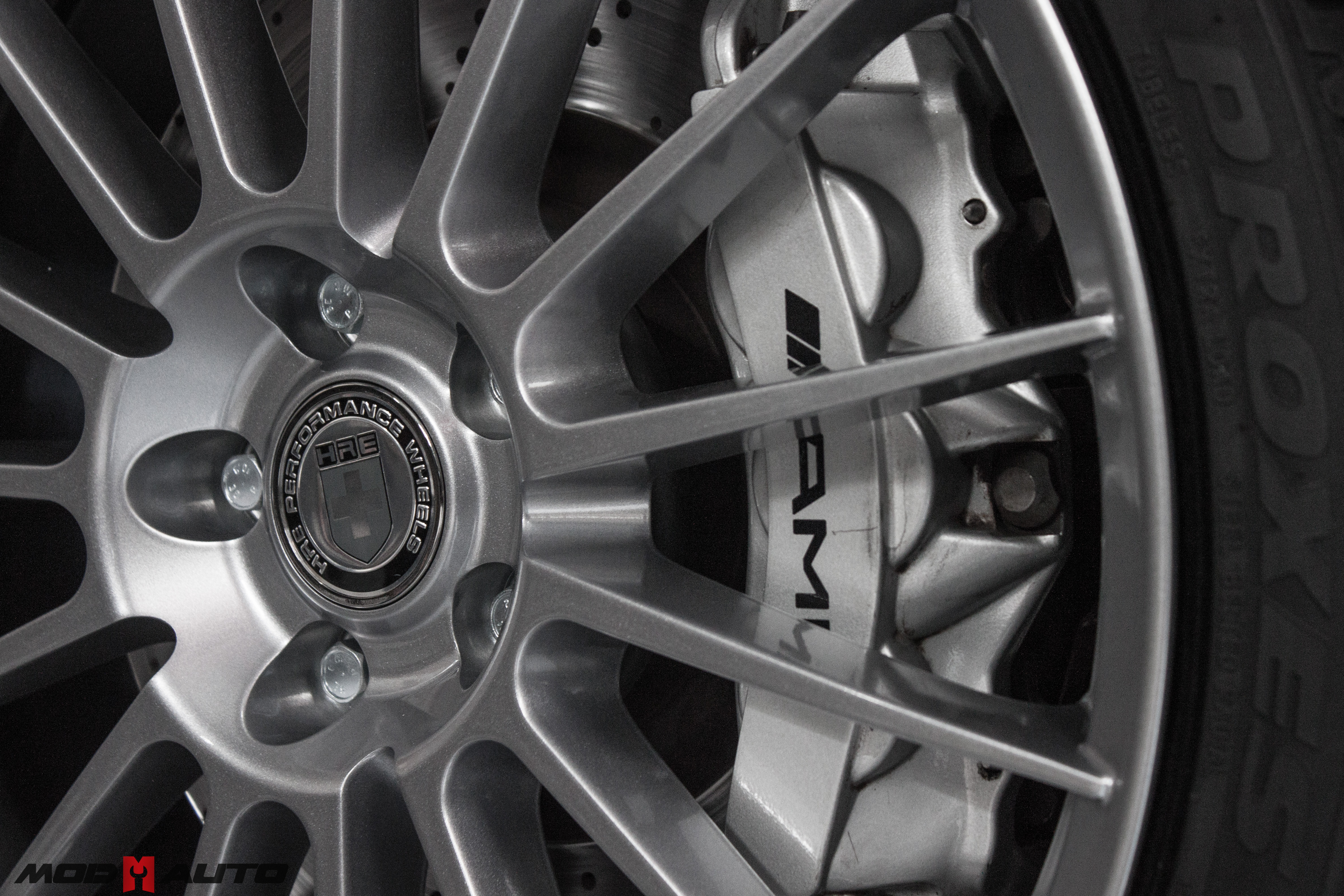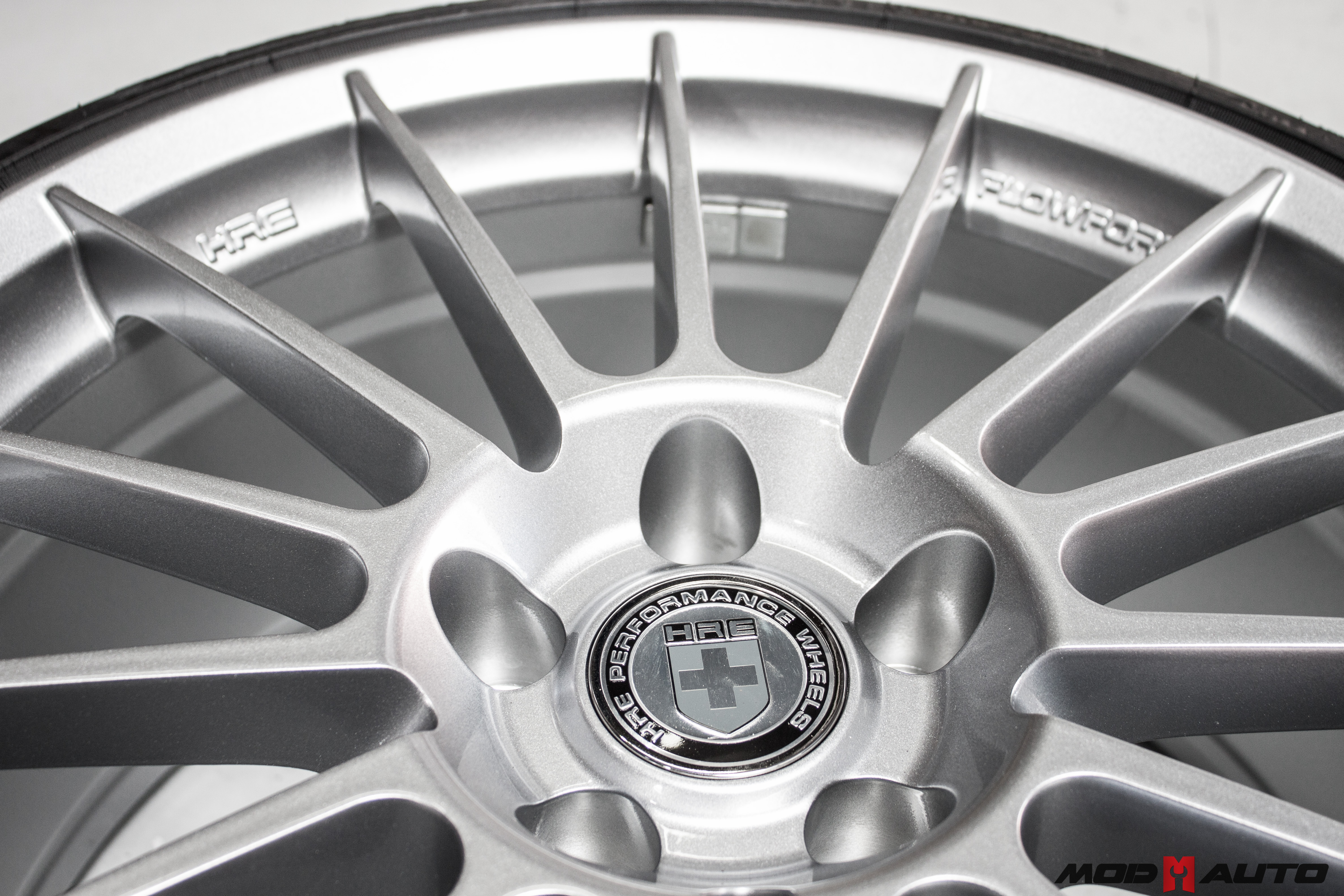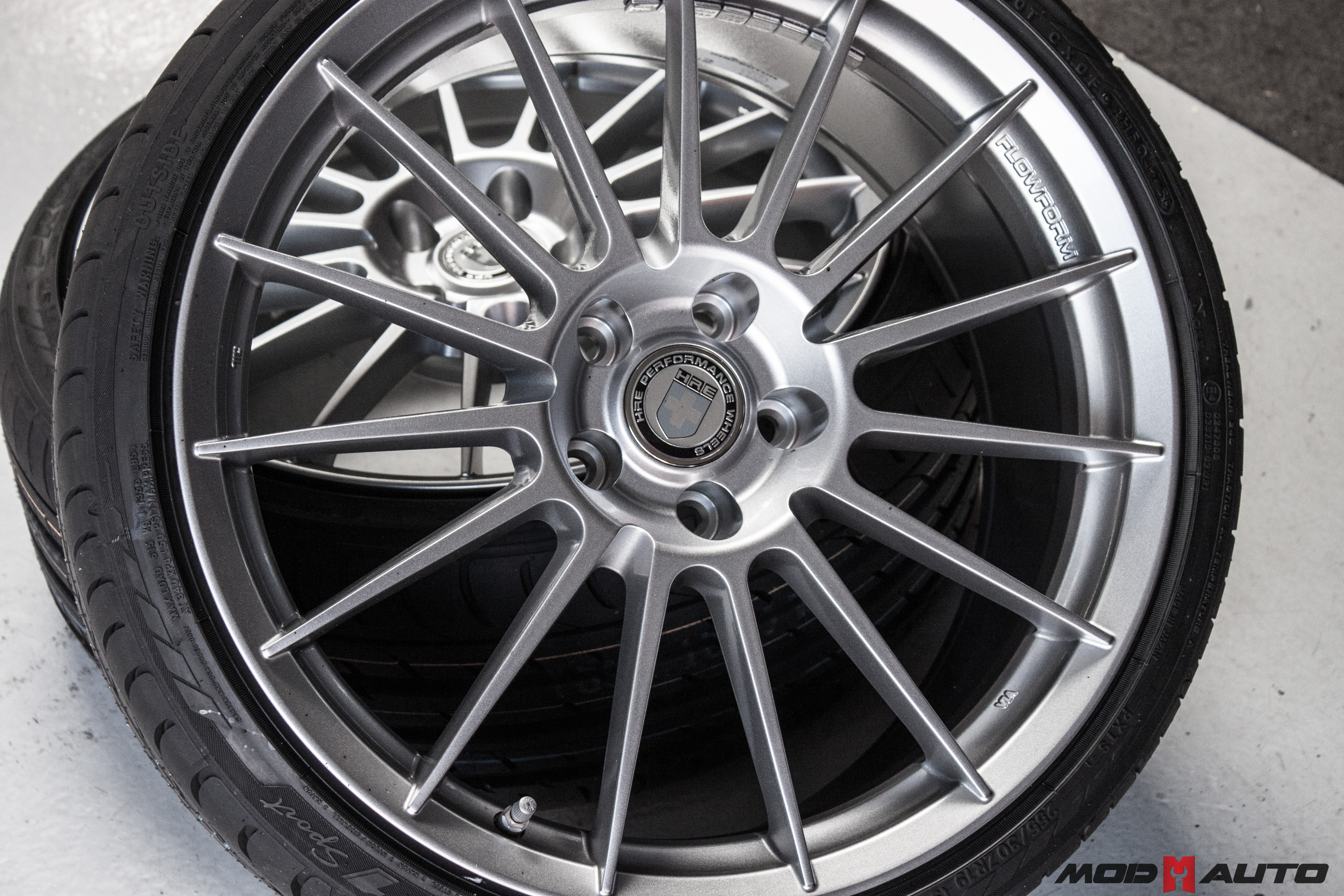 Here is the vehicle after it settled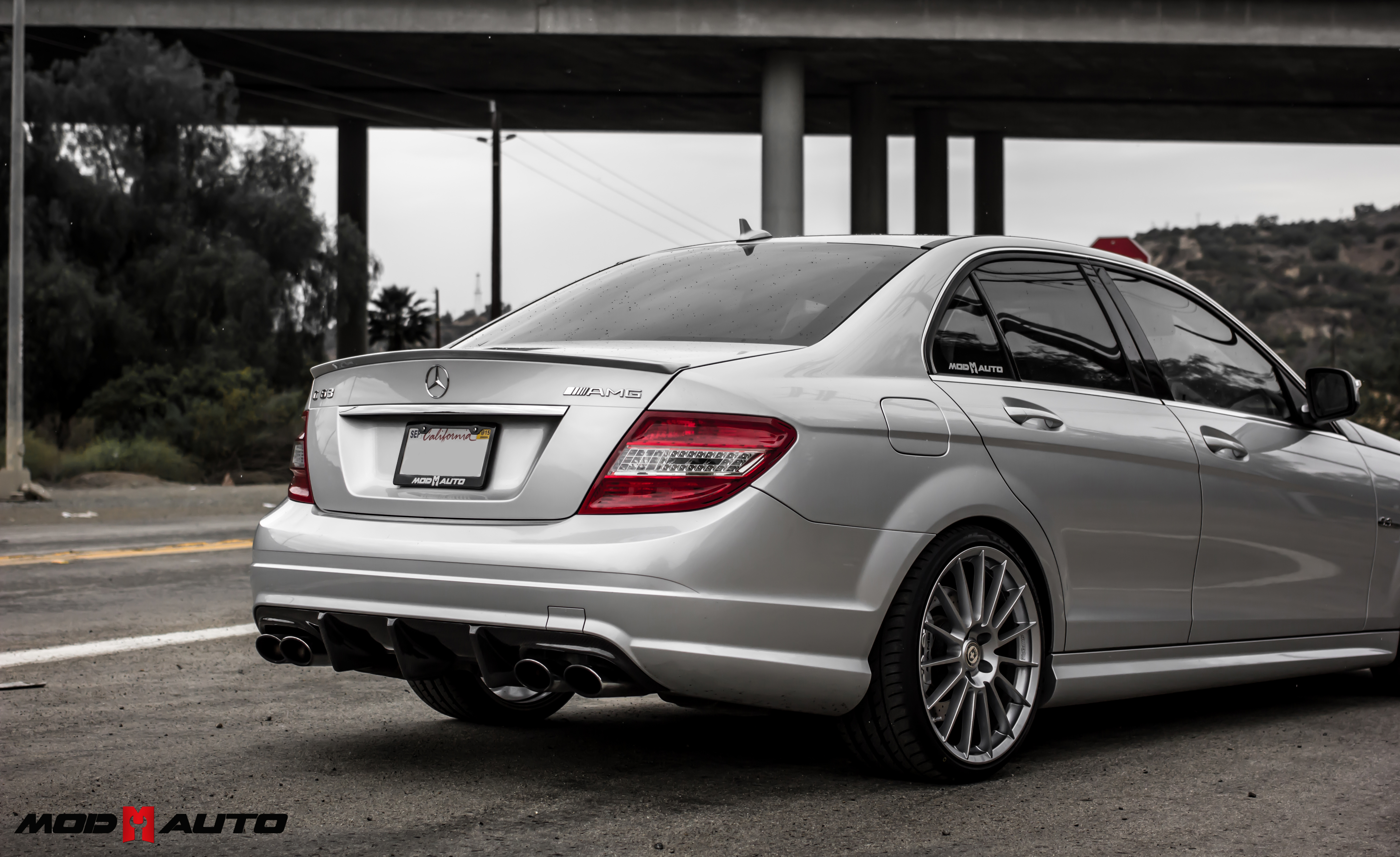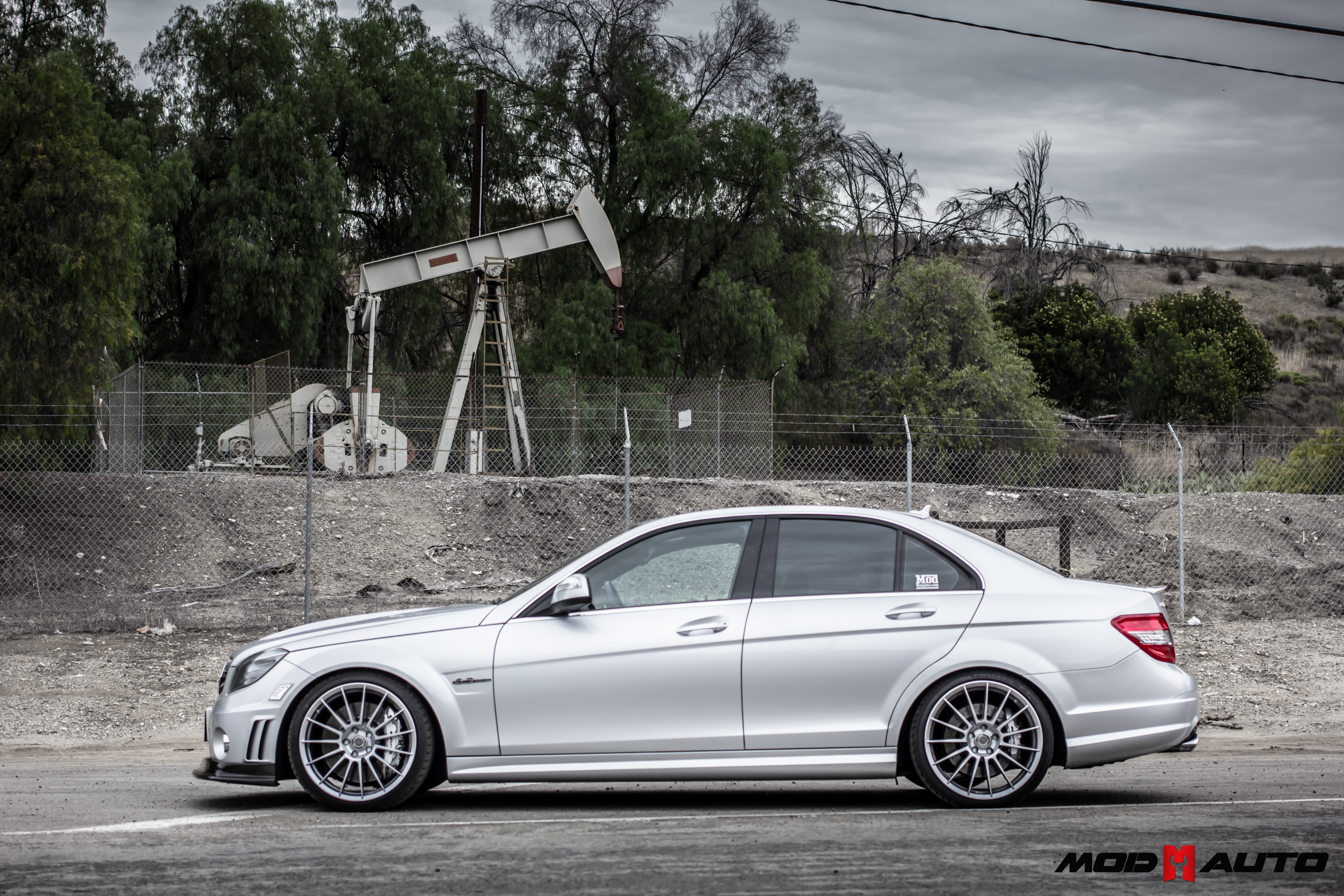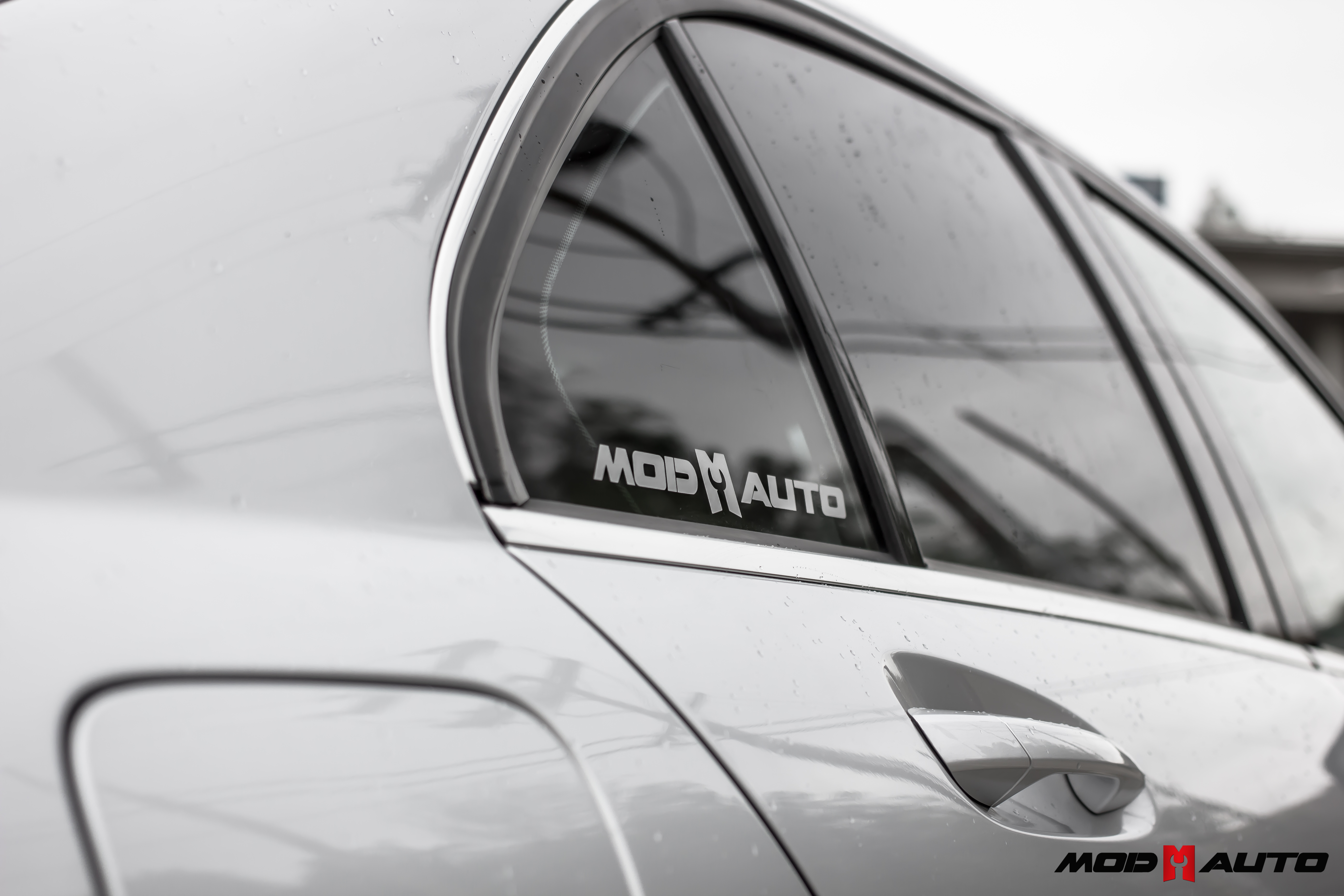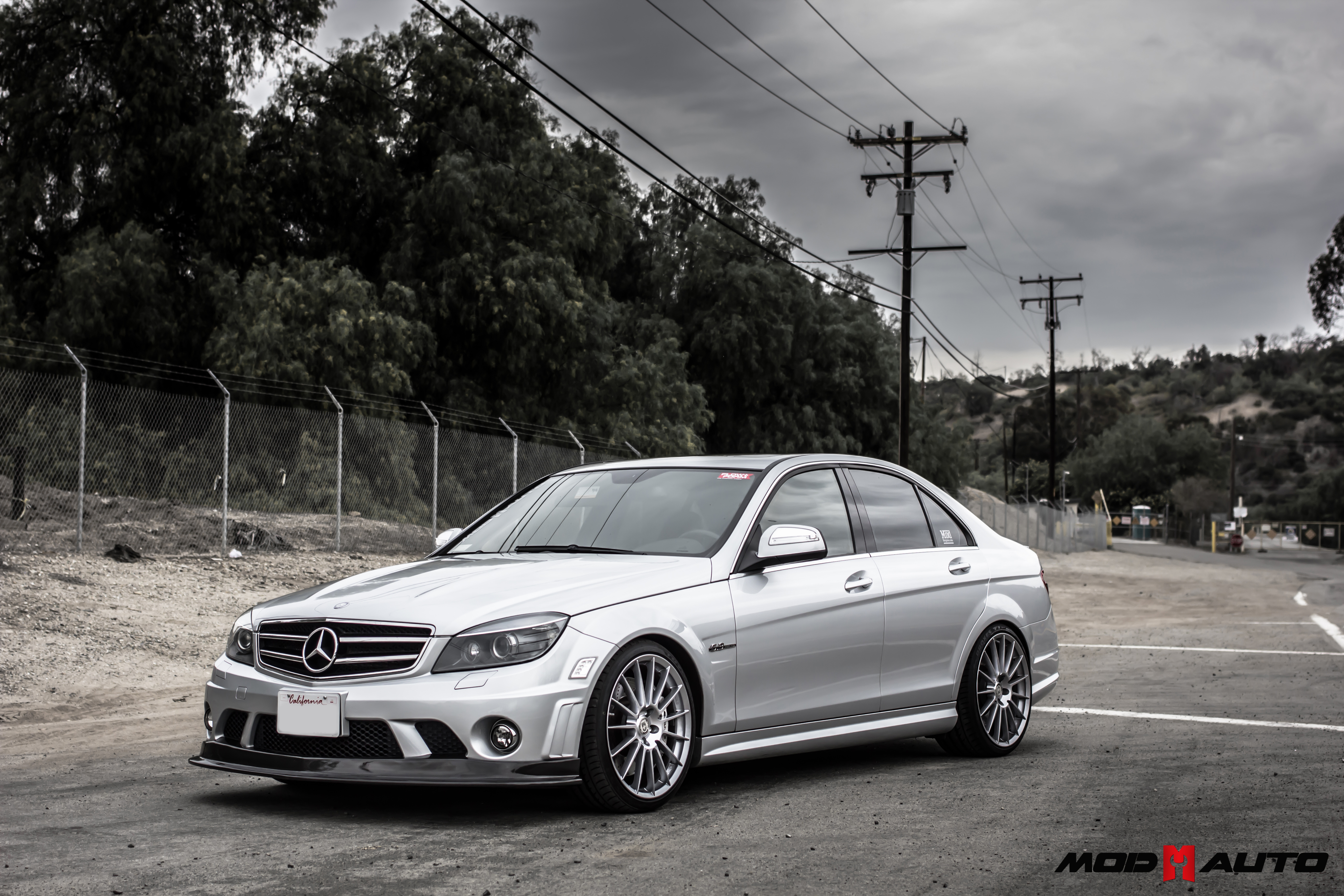 Story & Photos By: Bryan Munoz
Comments
comments