Its not very common we see a non European car in the Mod Auto facility, but when you see a C6 Corvette come in for a wheel upgrade then you get a little excited. This Corvette came into the shop to get some new wheels installed, his choice of poison was some beautiful HRE FF15 20×9.5 ET55 in front wrapped in Michellin Pilot Super Sports PSS 255/35/19 & in rear 20×11 ET78 wrapped in Michellin Pilot Super Sports PSS  295/30/20 . The color of the car and wheel combo is just stunning and simple. It didn't stop there.. as I was walking around the vehicle, I did notice that there was a shinny a/c condenser and was stopped dead in my track. That was no a/c condenser but a Front Mount Intercooler on this corvette, with the owners permission we had the chance to see the AA Corvette Supercharger kit for the LS2 which put down roughly 550rwhp (estimated by the customer). This care is a absolute beast and stunning look as well, the power to back it up!
Mod List
HRE FF15 Finish:Liquid Silver 
-Front Size:19×9.5 et55 (255/35/19)
-Rear Size:20×11 et78 (295/30/20)
Michellin Pilot Super Sports
AA Corvette Supercharger Kit.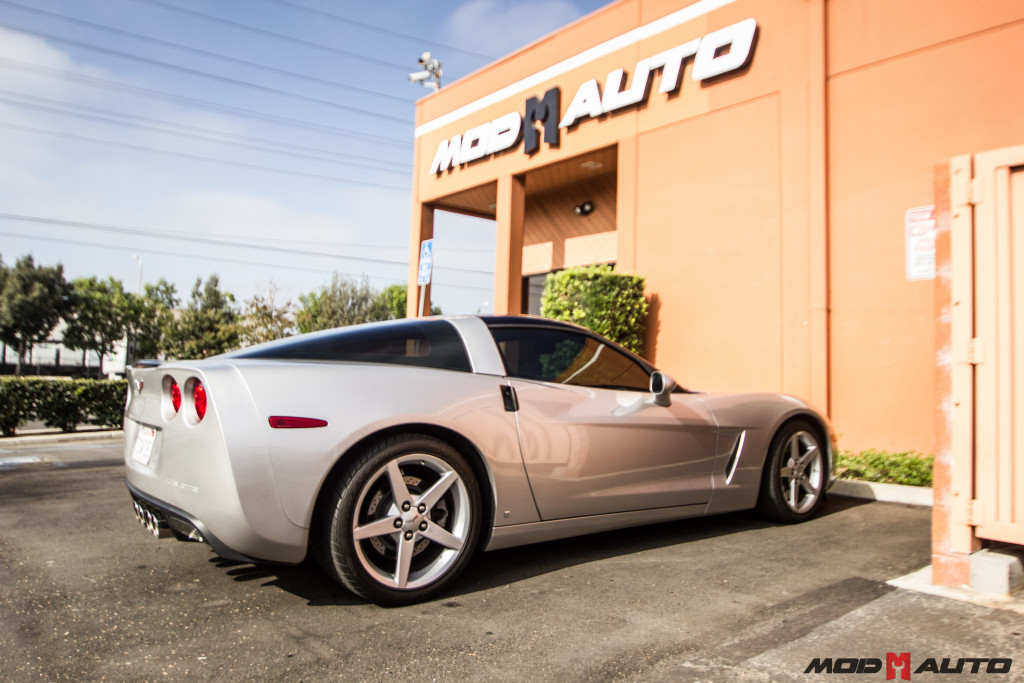 Before Shots of the car without the upgrade.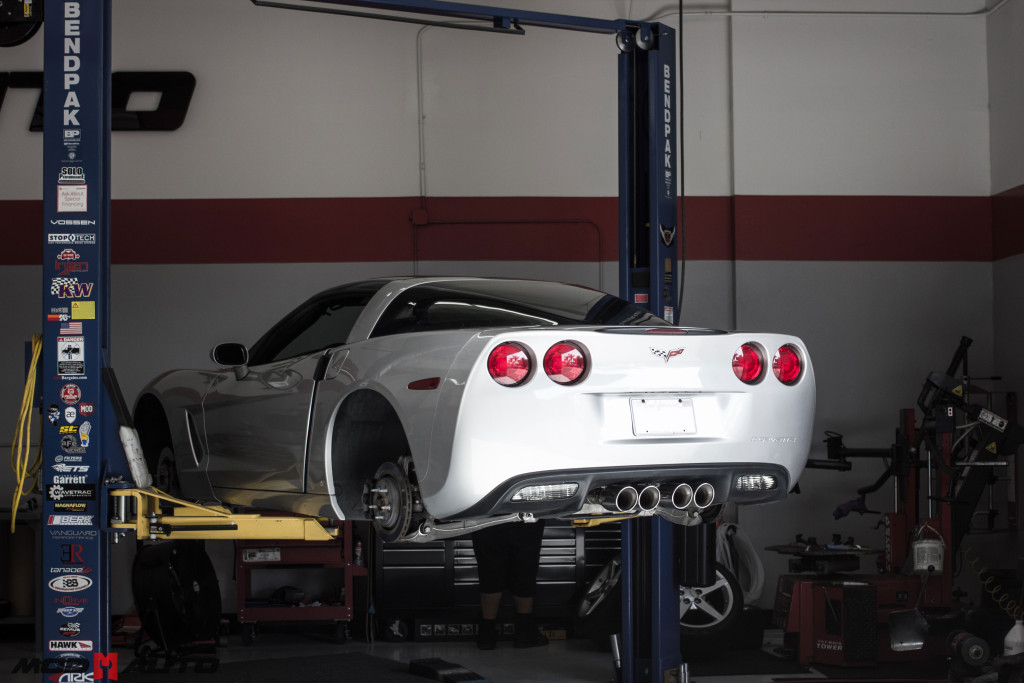 New hoover mod done here at Mod Auto.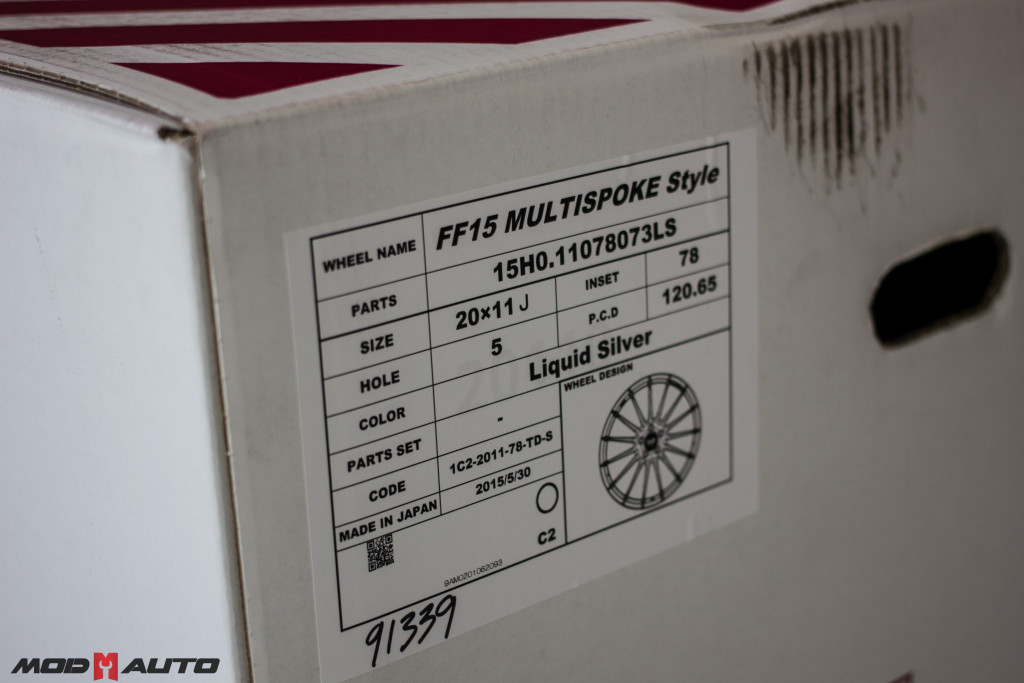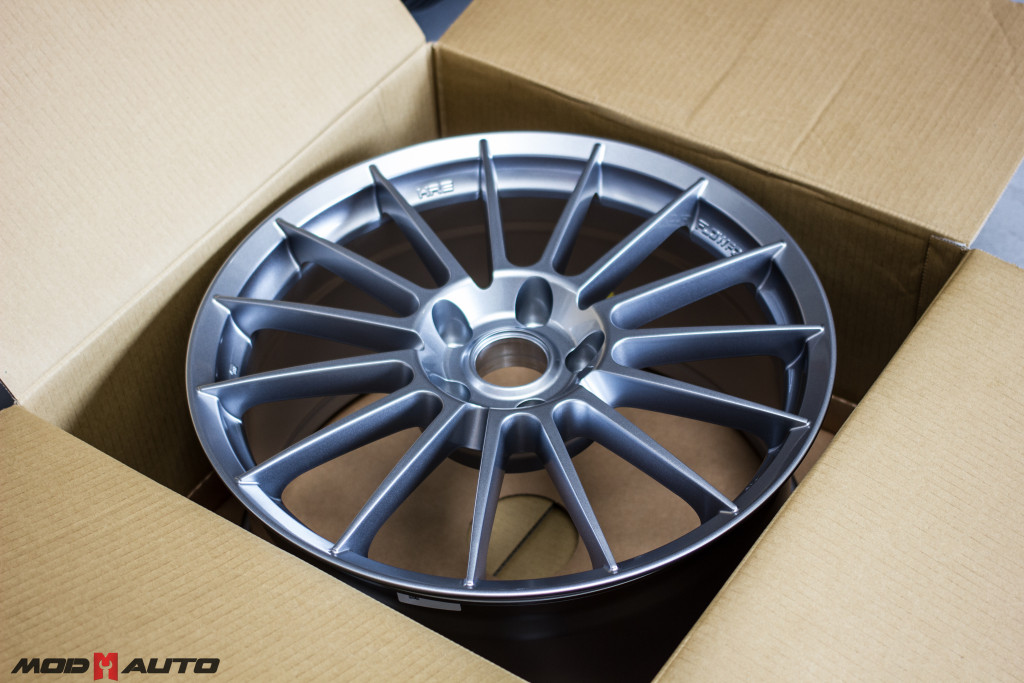 The wheel upgrade unboxing.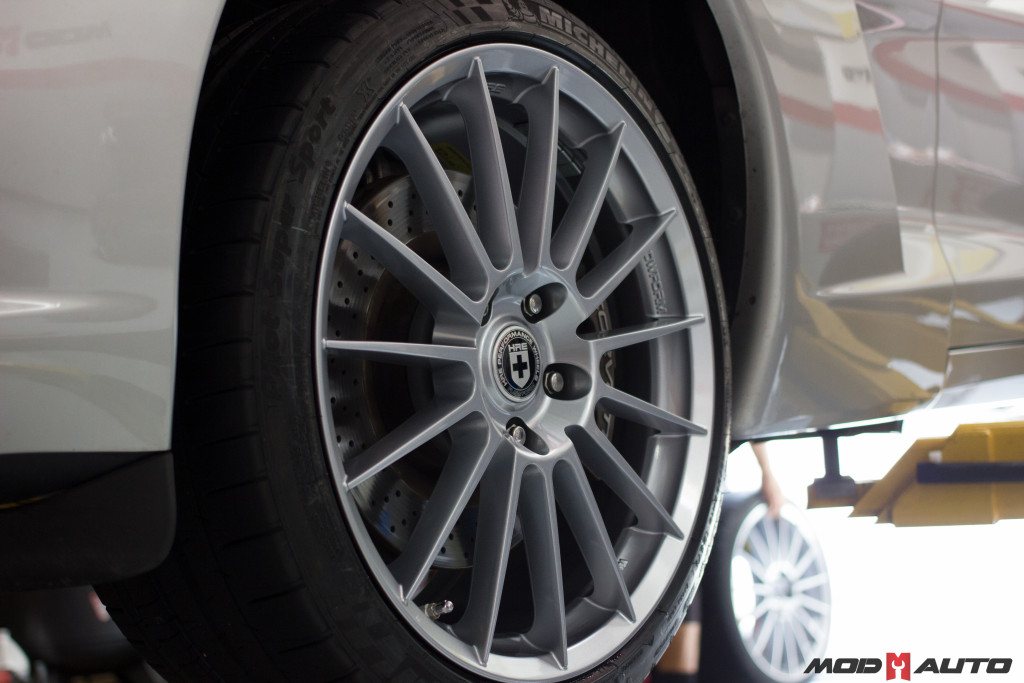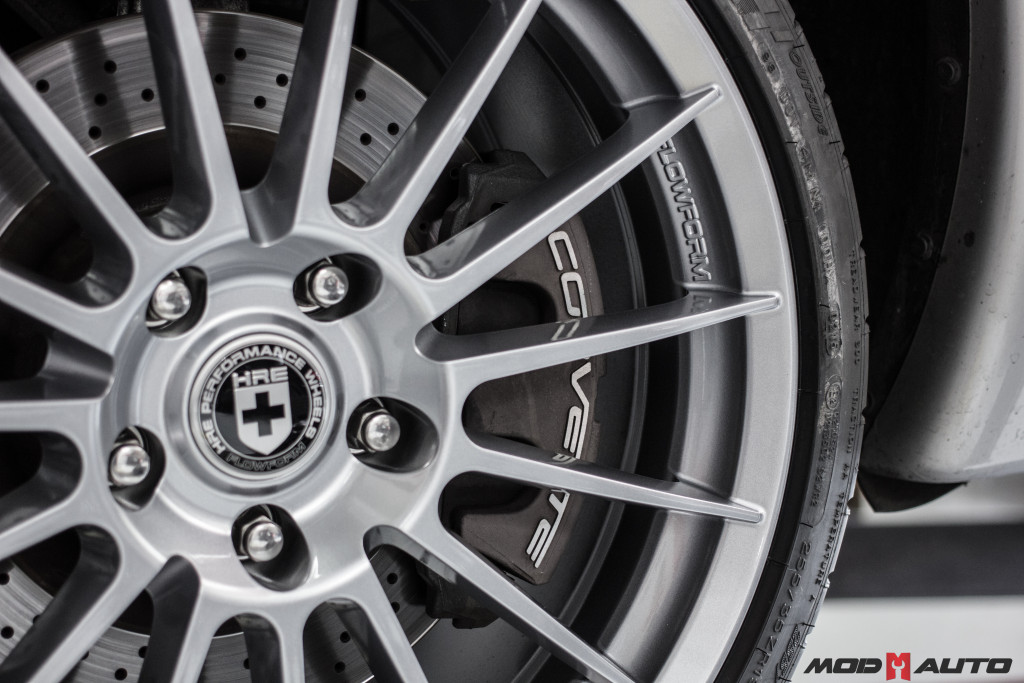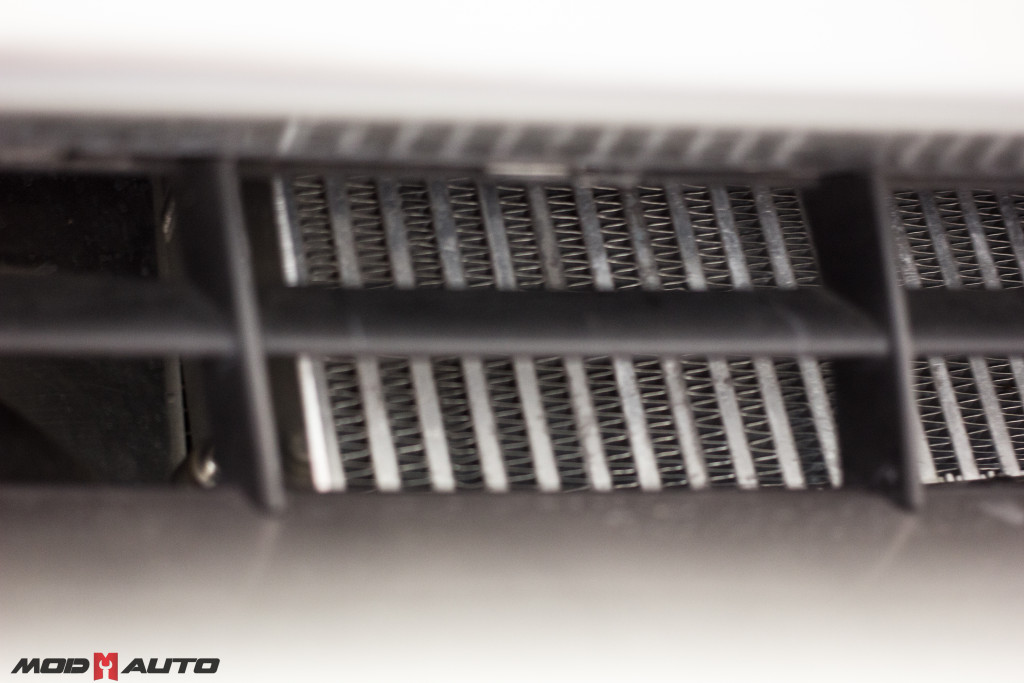 The shinny "a/c condenser" LOL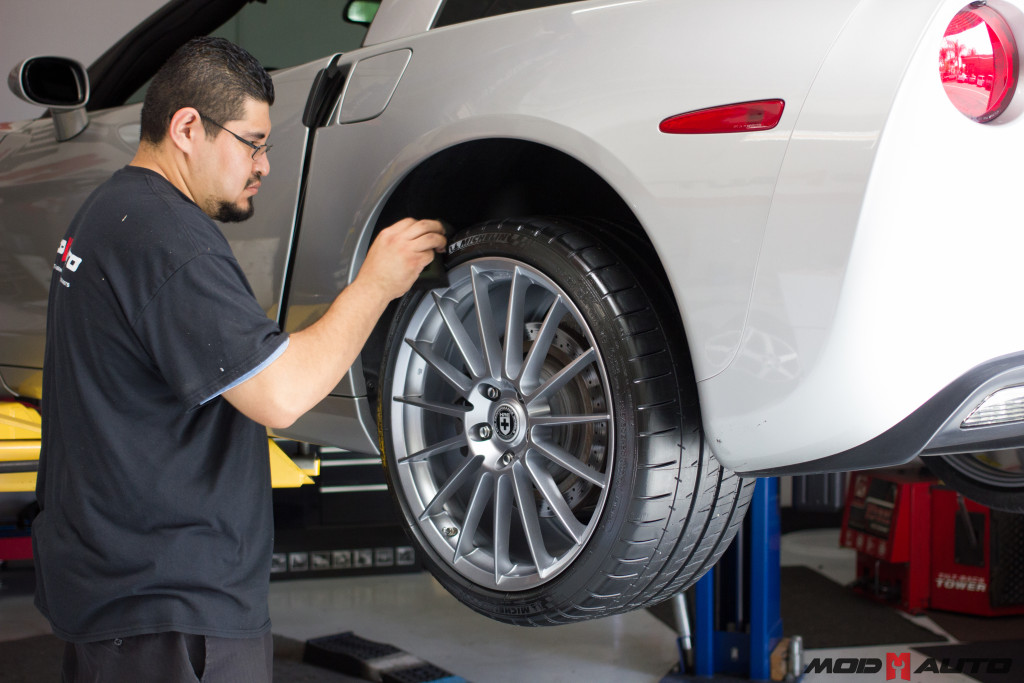 Final touches by our tech Juan.
Have any questions about the parts you see here? Please contact Jurrian for your Chevy Corvette needs @ 714-582-3330
Photos & writing by : Bryan Munoz
Comments
comments