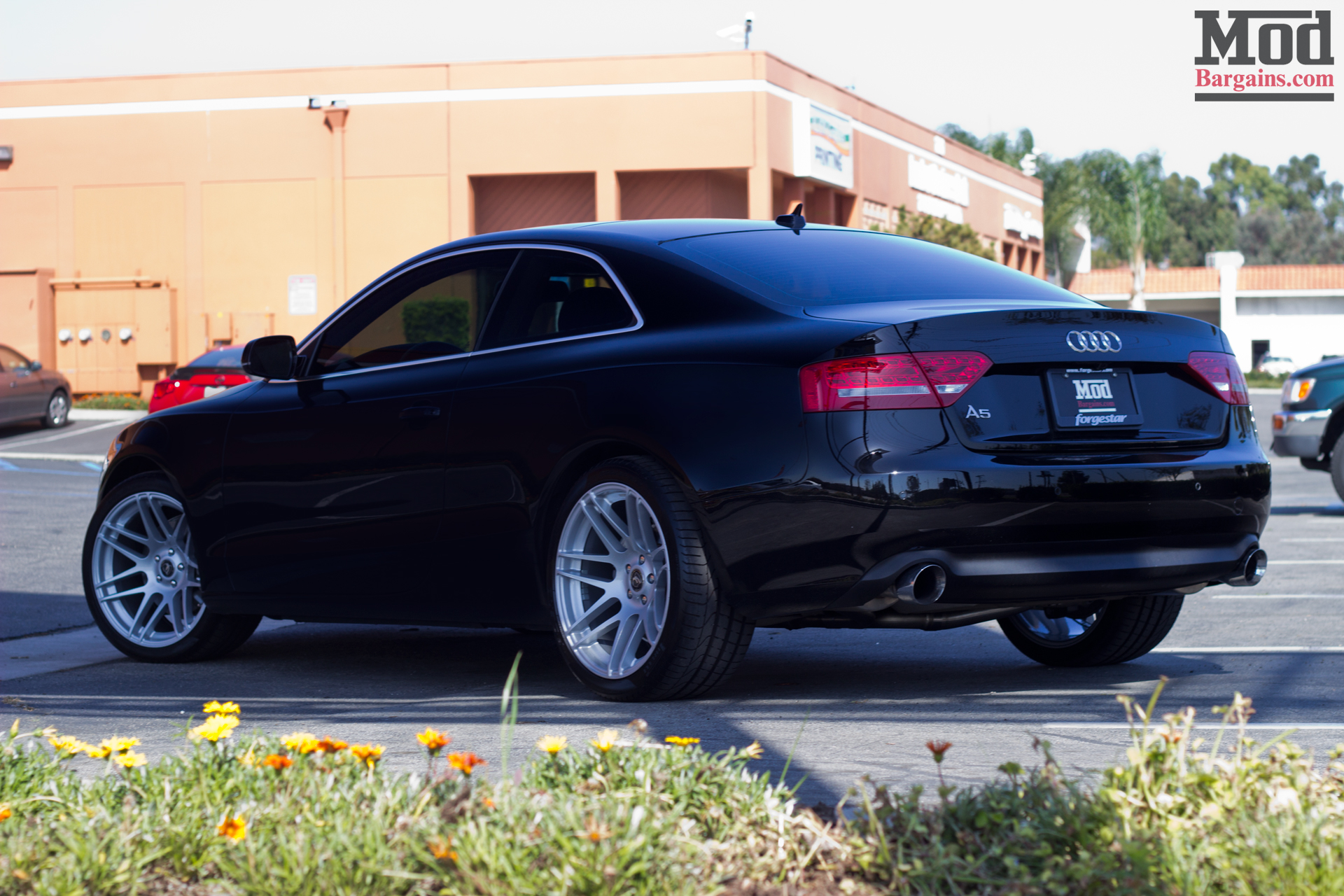 ModBargains.com is no stranger to hooking people up with Audi B8 A5 parts. Our expertise runs deep with Audis, as our very own Alyssa Terpstra owns a modified B8 S4 with an AWE Tuning Catback Exhaust. But this A5 went the aesthetic route, and picked up a set of Forgestar F14 Wheels for Audi.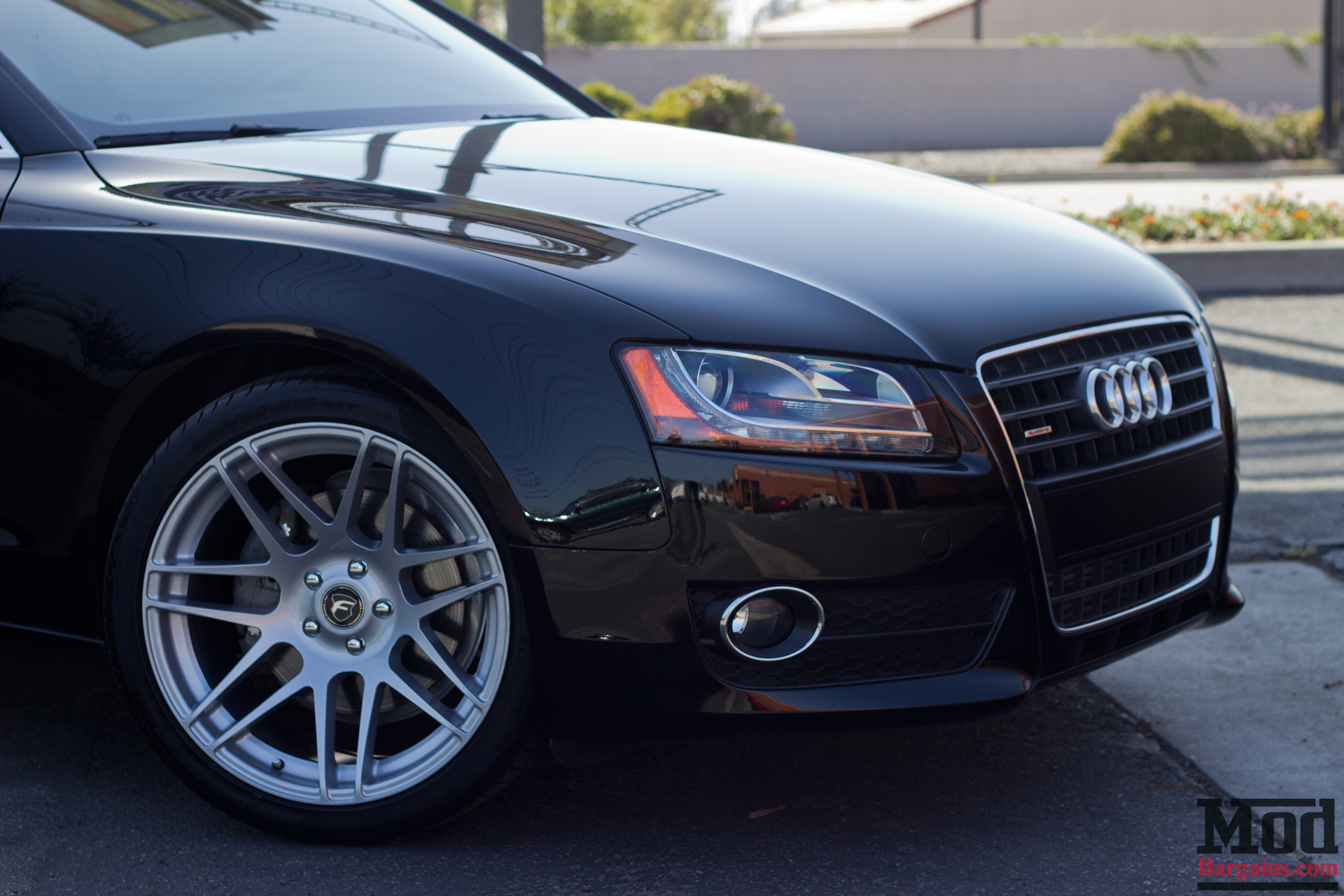 But this isn't just any normal Audi A5 Wheels setup, this A5 is running Super Deep F14s on all four corners. We have modified Audis with F14s in deep concavity, but not super deeps. This is an aggressive setup that took a lot of work from Senior Modification Expert Alan Wei to pull off.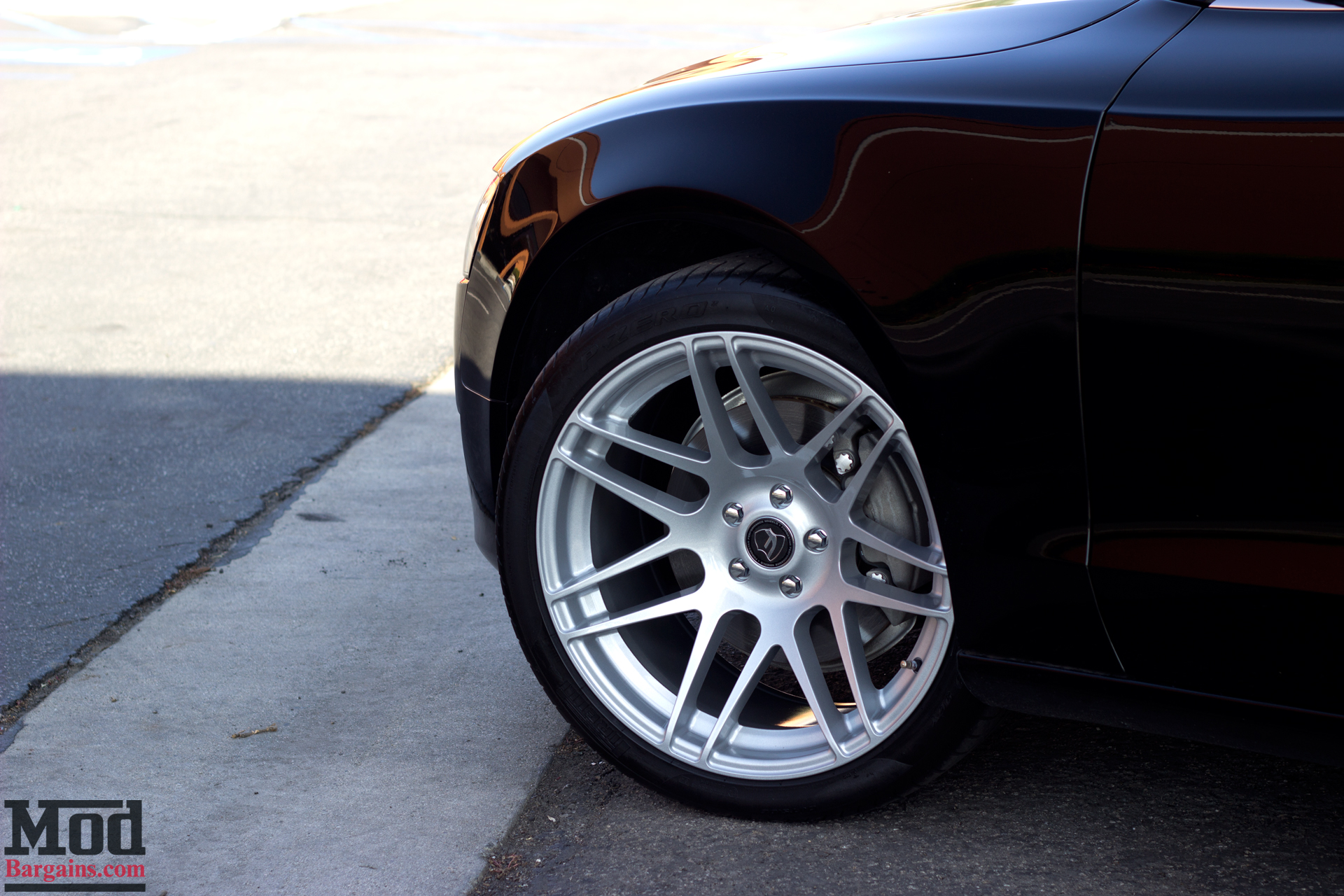 In order for the super deep concave wheels to fit properly Alan suggested running a square set up, with 19×9.5s on all fours, but this model had some clearance issues on the front calipers. So on this particular vehicle, we shaved down the front calipers slightly to allow the massively concave Forgestar F14 to fit. The shaving was very minimal, less than 3mm.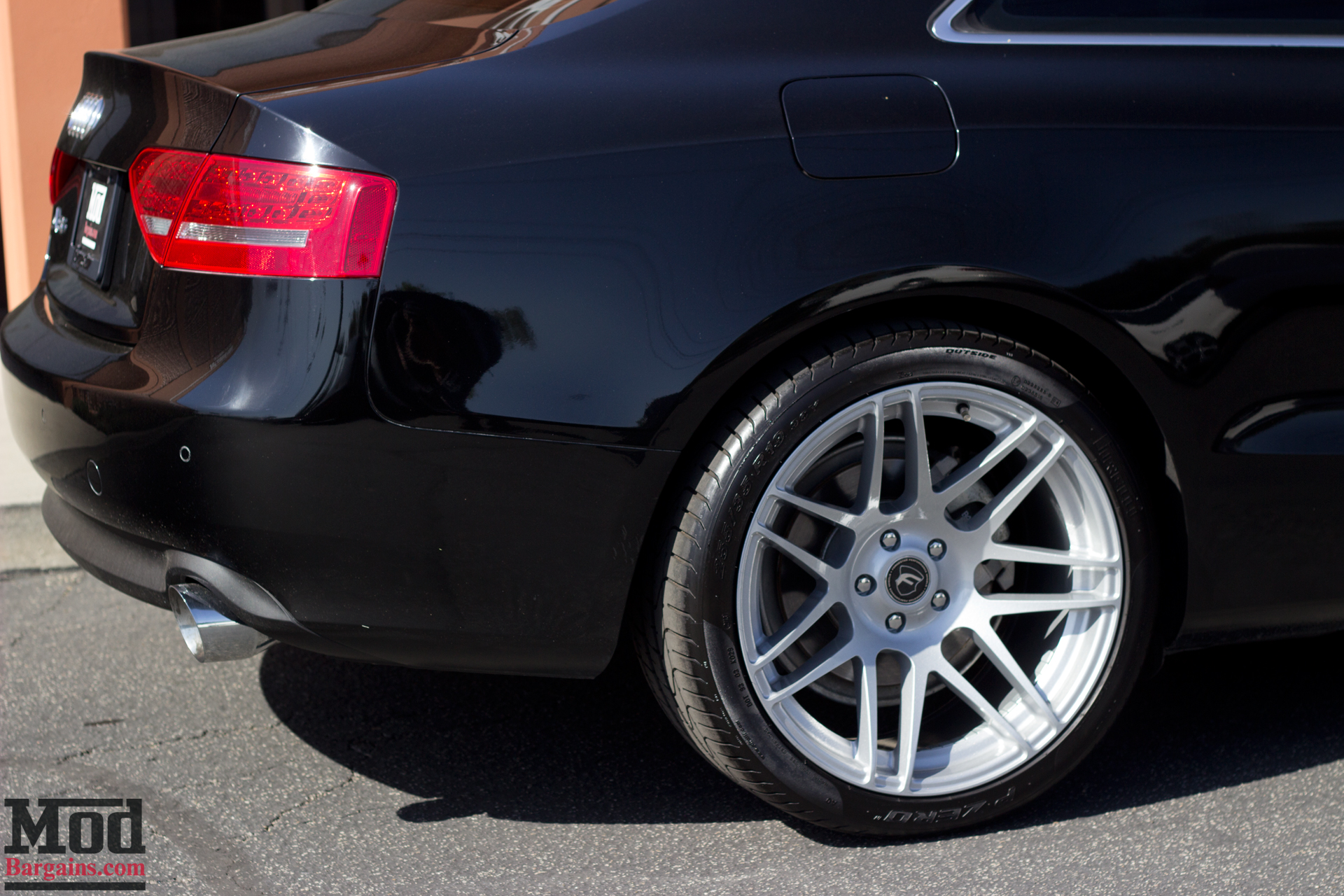 If shaving your calipers sounds a little too crazy, it is also possible to run  spacers or a more aggressive wheel size. The rear has no problem fitting the 19×9.5s, so no caliper shaving there.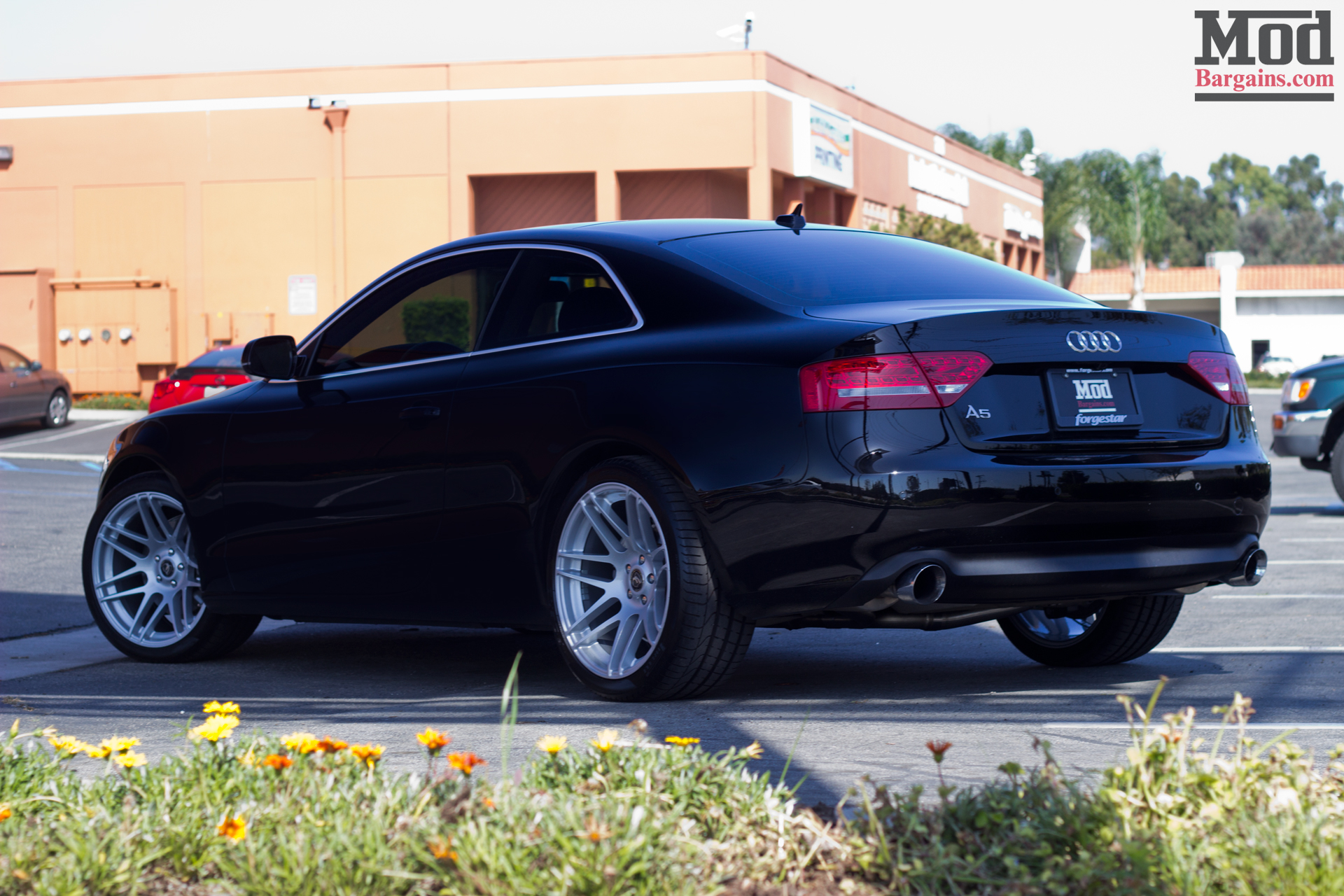 To top it off the install, the Brilliant Silver finish on these F14s adds great contrast to the A5, really letting the wheels standout from the rest of the crowd.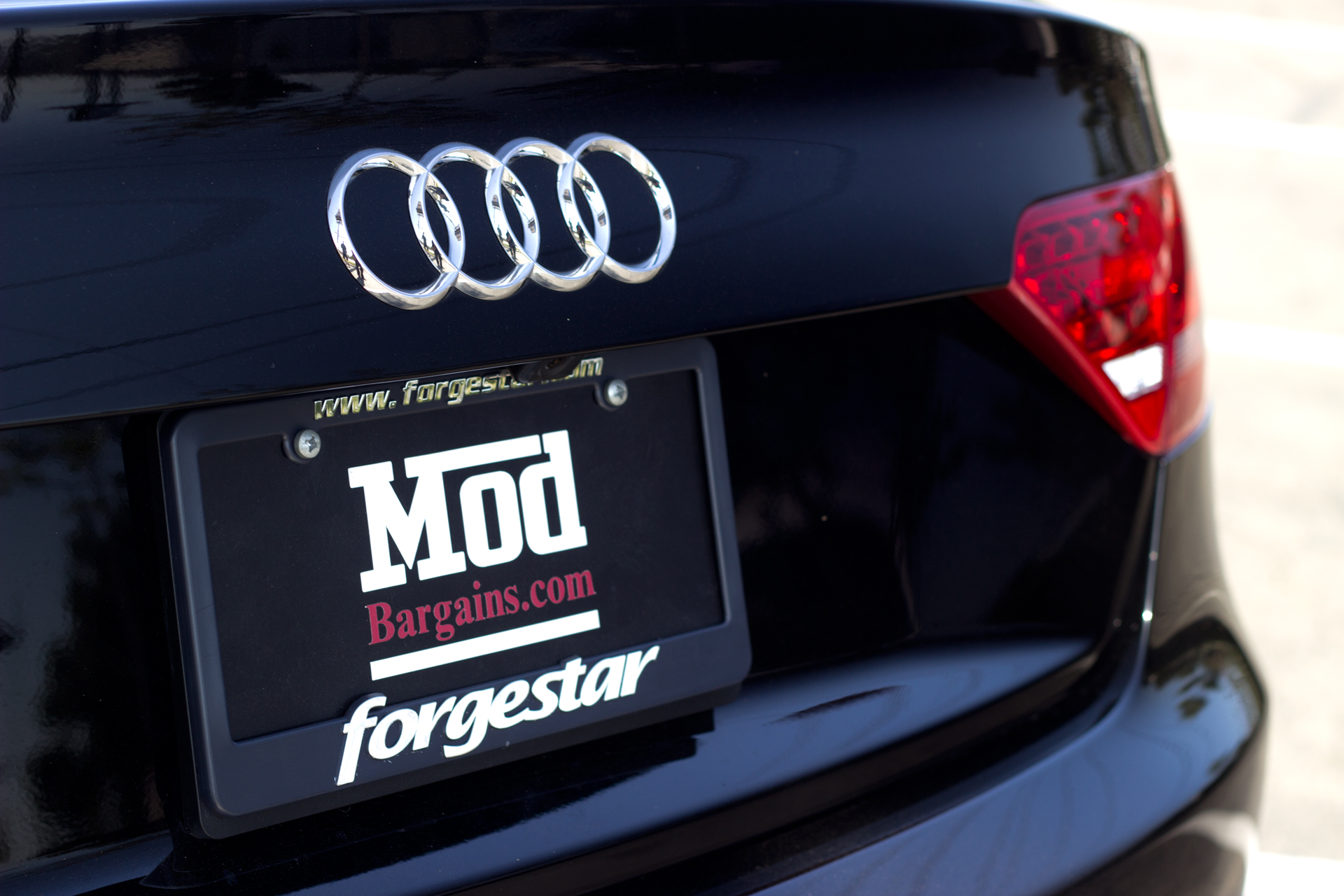 ModBargains.com has always been involved in the Audi community. From B7 S4 Suspension to A3 Exhausts, our expertise can help you out. And with companies like Forgestar Wheels providing great products, we look forward to contributing to the community even further.
Comments
comments